Super Bowl LVII has celeb fans Brad Pitt, Bradley Cooper and Miranda Lambert rooting against each other
It's nearly kickoff time for Super Bowl LVII in Glendale, Arizona, and some of the biggest names in Hollywood are backing their teams.
Bradley Cooper has been outspoken about his love for Philadelphia, especially the Eagles, and Miranda Lambert does not mess around when it comes to supporting her fellow Texan, Patrick Mahomes, and the Kansas City Chiefs.
Brad Pitt was honored to receive a Kansas City Chiefs hat from a fan at the 2020 SAG Awards and sported it on the "silver carpet."
Here's a look at which teams Hollywood stars are rooting for during Sunday's big game: 
Brad Pitt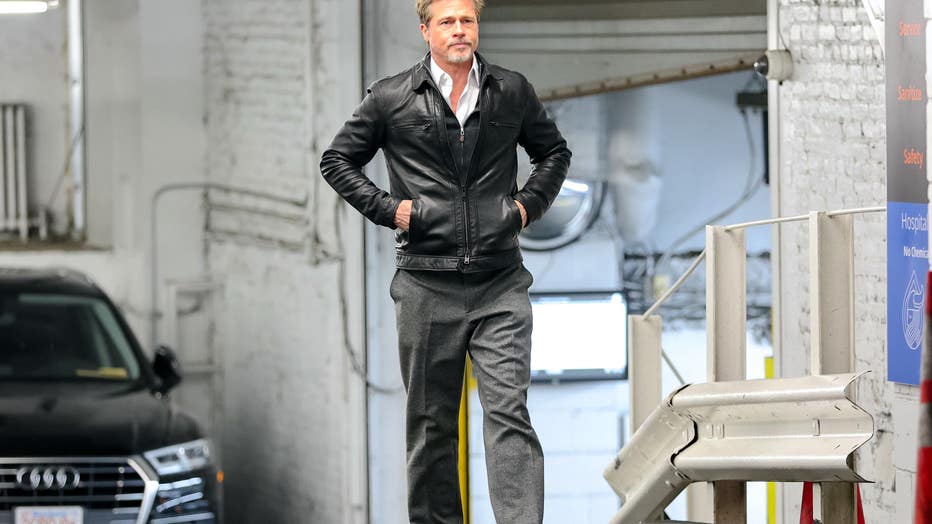 NEW YORK, NY - FEBRUARY 08: Brad Pitt is seen on movie set of the 'Wolves' on February 08, 2023 in New York City. (Photo by Jose Perez/Bauer-Griffin/GC Images)
Brad Pitt is such a big fan of the Kansas City Chiefs he rocked a team hat at the 2020 SAG Awards.
In a video uploaded to Instagram, Pitt, who grew up in Missouri and attended the University of Missouri, received the hat from a fan during his red carpet appearance. In the post, the "Once Upon a Time in Hollywood" actor look thrilled as he thanked the fan for the hat.
While Pitt was on the red carpet, the Chiefs qualified for Super Bowl LIV. 
"The Chiefs have a huge fan here on the #sagawards silver carpet! Big congrats to the team for making #SuperBowlLIV," the SAG Awards official Instagram account captioned the post.
Miranda Lambert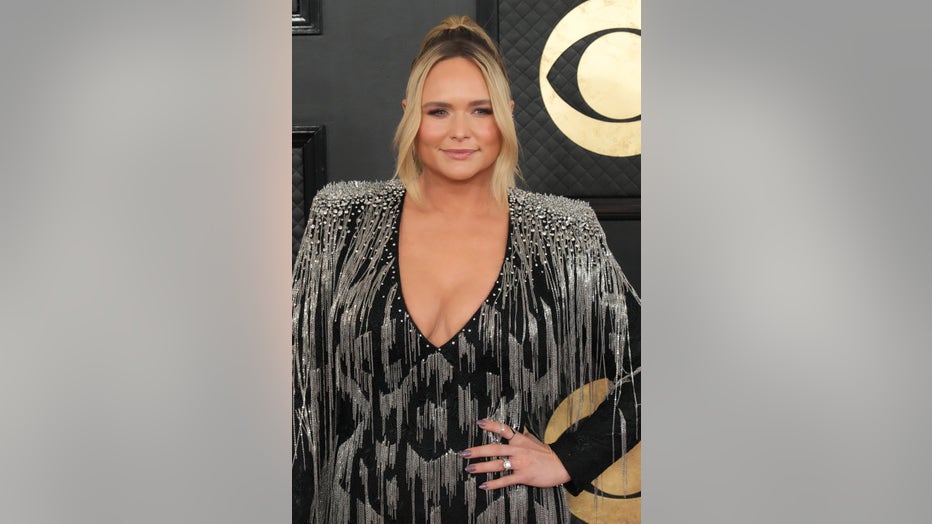 LOS ANGELES, CALIFORNIA - FEBRUARY 05: Miranda Lambert attends the 65th GRAMMY Awards on February 05, 2023 in Los Angeles, California. (Photo by Jeff Kravitz/FilmMagic)
Ahead of the Kansas City Chiefs-Cincinnati Bengals game last month, country music icon Miranda Lambert took to social media to share who she was rooting for.
The Texas native posed in a Kansas City Chiefs sweatshirt as she shouted out the name of the team's quarterback, Patrick Mahomes.
"Let's go Chiefs! Rootin for my fellow east Texan, Patrick Mahomes," she wrote. 
Bradley Cooper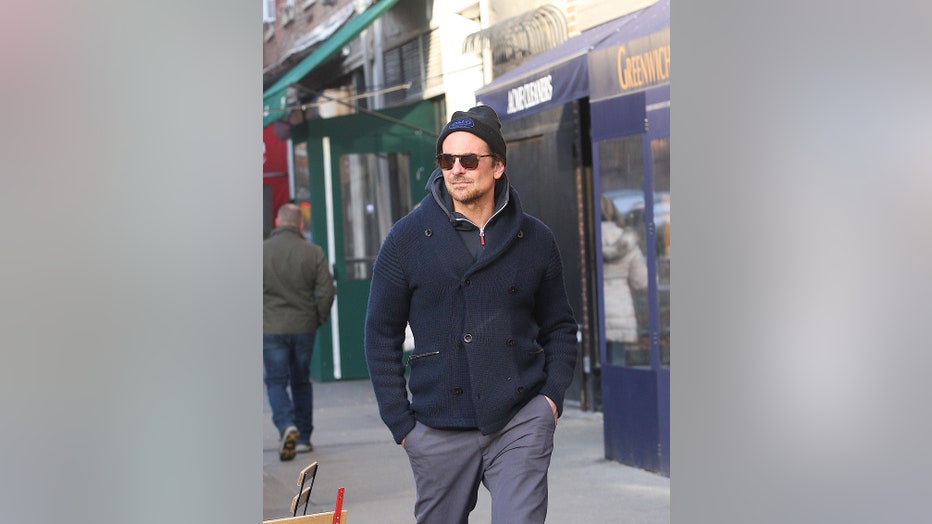 NEW YORK, NY - DECEMBER 05: Bradley Cooper is seen on December 05, 2022 in New York. (Photo by MEGA/GC Images)
Bradley Cooper, the Philadelphia-born star, has been outspoken for his love for the Eagles for many years.
In 2018, Cooper attended the Super Bowl between the Philadelphia Eagles and New England Patriots and went home happy with a win.
Last year, Cooper narrated a video in which he called himself a "Philly guy" and explained how the team is usually perceived.
"We're usually the team nobody likes," he said. "We've gotten used to that chip on our shoulder."
Miles Teller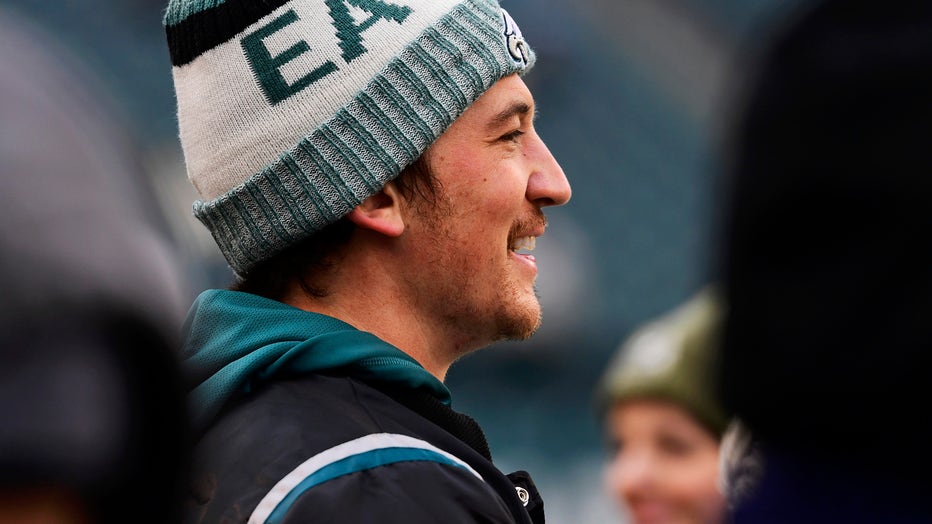 PHILADELPHIA, PA - NOVEMBER 17: Actor Miles Teller laughs on the sideline before the game at Lincoln Financial Field on November 17, 2019 in Philadelphia, Pennsylvania. The Patriots defeated the Eagles 17-10. (Photo by Corey Perrine/Getty Images)
It wouldn't be a surprise if the "Top Gun: Maverick" star, Miles Teller, and his wife, Keleigh Sperry, were to attend the big game Sunday.
"I go from saying, 'I absolutely can't go,' to saying, 'Maybe I can make it,'" Teller told USA Today in a recent interview. "The last one I was at (2018) they won."
The actor has attended many Eagles games, and the Philadelphia native doesn't stop his support at football. Teller supports all Philadelphia sports teams, including baseball's Philadelphia Phillies.
Paul Rudd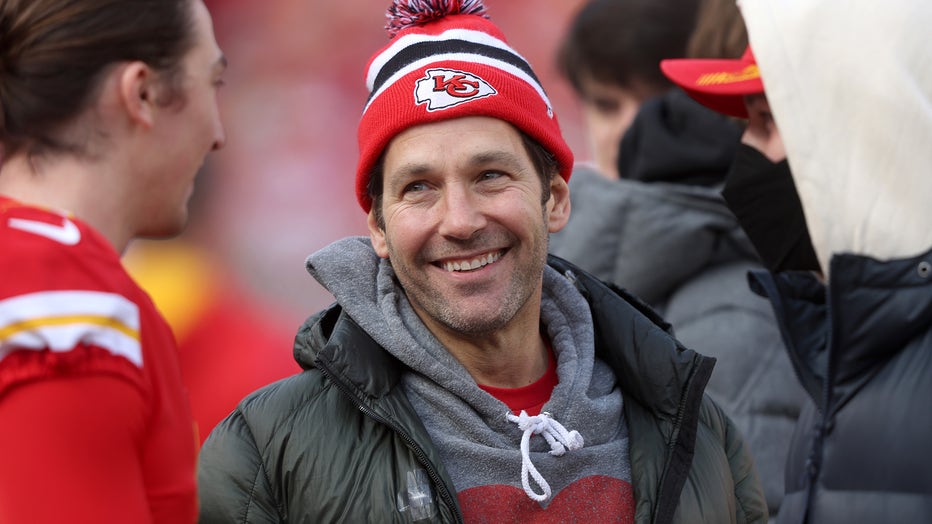 KANSAS CITY, MISSOURI - JANUARY 30: Actor Paul Rudd talks with kicker Harrison Butker #7 of the Kansas City Chiefs before the AFC Championship Game against the Cincinnati Bengals at Arrowhead Stadium on January 30, 2022 in Kansas City, Missouri. (Pho
Paul Rudd is a die-hard fan for his hometown, Kansas City.
In a recent interview with People magazine, Rudd said he hopes to attend the 2023 Super Bowl despite the fact the game will set off his nervous system.
"I'm hoping that I can see it in person," he said. "Although watching that game is very stressful.
"It's always tough when you have a real vested interest. Unless it's a total blowout, but I'm really hoping that they win. I just want to be elated at the end of the game."
Pink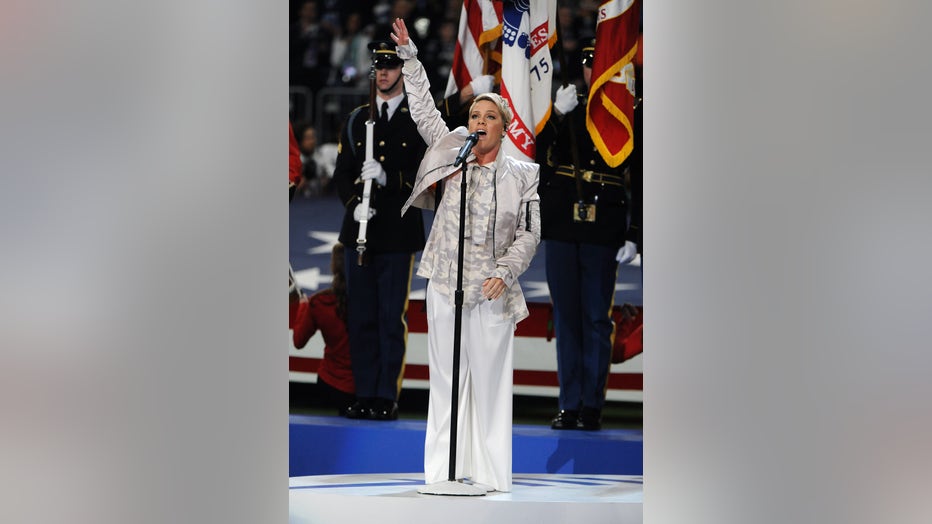 MINNEAPOLIS, MN - FEBRUARY 04: Singer Pink performs the National Anthem prior to the start of Super Bowl LII between the Philadelphia Eagles and New England Patriots at U.S. Bank Stadium on February 4, 2018 in Minneapolis, Minnesota. The Eagles defea
Pink is not keeping her support for the Philadelphia Eagles a secret.
The singer took to Twitter after the Eagles beat the San Francisco 49ers, encouraging the team to "bring home" the Vince Lombardi Trophy.
"EAGLES!!!!!!!!!!!!! PHILLY!!!!!!!!!!!!!!! Last time y'all won I was there! BRING IT HOME !!!!!!!!!!!," she wrote on Twitter.
The Pennsylvania native was in attendance during the 2018 Super Bowl, singing the national anthem. It's possible she'll be in the crowd in Arizona Sunday rooting for her Eagles.
Jason Sudeikis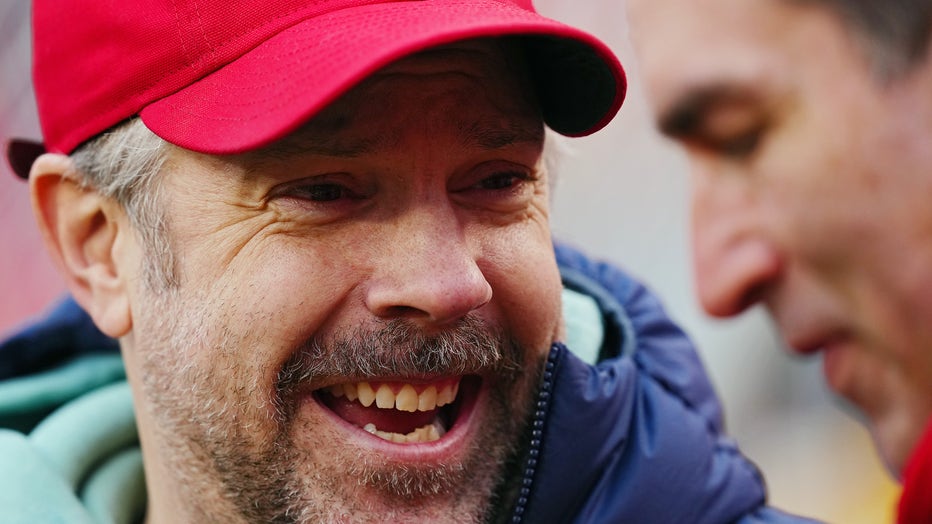 KANSAS CITY, MISSOURI - NOVEMBER 27: Actor Jason Sudeikis reacts before a game between the Los Angeles Rams and the Kansas City Chiefs at Arrowhead Stadium on November 27, 2022 in Kansas City, Missouri. (Photo by Jason Hanna/Getty Images)
"Ted Lasso" star Jason Sudeikis will be backing the Chiefs Sunday.
Fans of the Apple TV+ show will know it is filled with Kansas City references, thanks to Sudeikis, who is a huge fan.
Over the years, he has also been spotted at MLB games supporting the Kansas City Royals.
Kevin Hart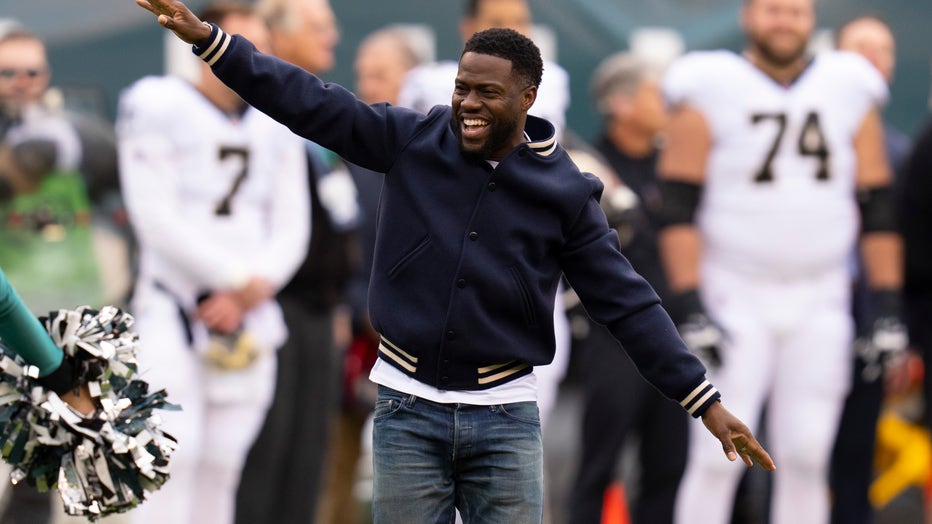 PHILADELPHIA, PA - NOVEMBER 21: Entertainer Kevin Hart dances on the field before the game between the Philadelphia Eagles and New Orleans Saints at Lincoln Financial Field on November 21, 2021 in Philadelphia, Pennsylvania. (Photo by Mitchell Leff/G
Comedian Kevin Hart has a lot of love for the Philadelphia Eagles.
In a recent interview with People, Hart said he's hopeful the Eagles bring home another Super Bowl trophy.
"It feels amazing," the Philadelphia native said of his team being in Super Bowl LVII. 
"This is my second Super Bowl with the Eagles. During my time on this earth, if I can get two wins out of it, that's even bigger. My fingers are crossed, all superstition is kicked in and I would love to come home with another win. That would put me on cloud nine."
More Super Bowl coverage