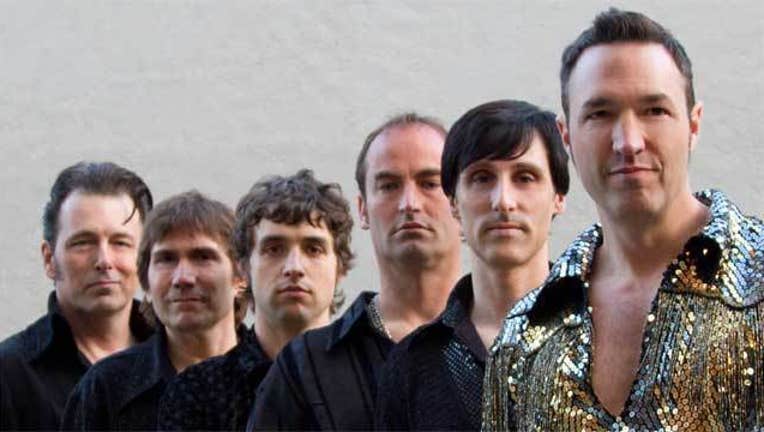 article
Local Neil Diamond tribute band Super Diamond brings a full set of earnest AM radio hits from the 1970s to stage, delighting the group's campy, nostalgic fan base. Singer Randy Cordero started playing around with Neil Diamond covers back in the late '80s. When he moved to San Francisco and started performing his uncanny imitation as "the Surreal Neil" in local clubs, the idea of a full-band tribute to Diamond soon started to take shape.
Cordero and company have become one of the most in-demand cover bands in the country over the course of the last decade, selling out venues on both coasts. The act was even tabbed to play the premiere party for 'Saving Silverman,' the Jason Biggs/Jack Black comedy that prominently featured Diamond's music. The celebration culminated with the real Neil sharing the stage with the band.
Super Diamond gives die-hard Neil fans a fix when they're jonesing for the real thing, providing the right mix of emotive camp and affectionate tribute. Bellbottoms, platforms and period attire are recommended. All-female Queen tribute Killer Queens warms up the crowd Saturday.
Super Diamond
Saturday, Sept. 26, 9 p.m. $22
Bimbo's 365 Club