Suspect in gunfight that killed mother in court next week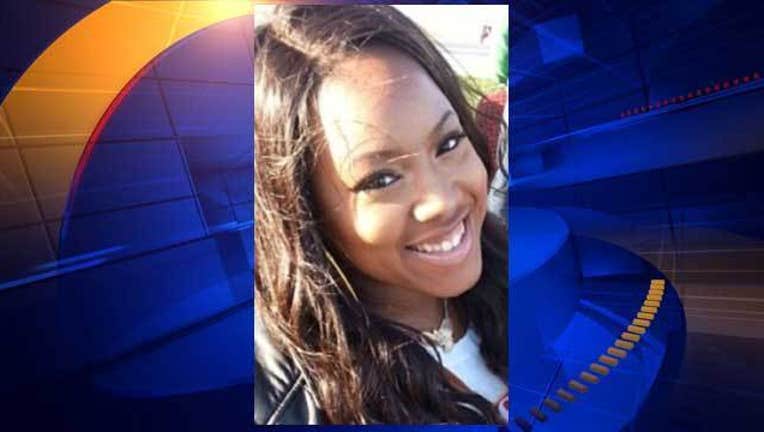 article
OAKLAND, Calif. (KTVU and wires) -- A 19-year-old suspect in the fatal shooting that claimed the life of a 30-year-old mother in West Oakland on Monday afternoon has hired a private attorney and will return to Alameda County Superior Court next week, court officials said Friday.
Anthony Sims, who was arraigned on Thursday afternoon, is charged with murder and unlawful firearm activity for the killing of Chyemil Pierce in front of her home in the 2900 block of Chestnut Street at about 4:45 p.m. on Monday after a nearby argument turned violent.
However, it's not clear if Sims fired the shot that claimed Pierce's life and Oakland police say they are looking for other suspects.
Oakland police said Pierce was an innocent bystander who was killed in the crossfire of a gunfight that erupted after groups of male
suspects got involved in a fight between female subjects on the street that day.
Lt. Roland Holmgren said Sims was one of several people who opened fire, leaving the street strewn with bullet casings from multiple different guns.
Sims was also injured in the gunfight along with one other person and was arrested at the hospital after he was treated for the gunshot wound, Holmgren said.
Pierce was trying to rush her children to safety when she was shot, according to police.
Holmgren said at least one of the guns that was used in the shooting was recovered but he declined to say whether it was used to kill Pierce or whether Sims is suspected to have fired the fatal shot.
Sims had been scheduled to appear in court today to be assigned an attorney and possibly enter a plea but his hearing was canceled after he hired an attorney, court officials said.
At Sims' hearing next Thursday, his legal representation will be finalized and he might enter a plea.
According to court records, Sims, who's being held without bail at the Santa Rita Jail in Dublin, has a previous conviction for carrying a concealed weapon.
Oakland police Officer Nick Calonge wrote in a probable cause statement that according to witness statements and statements that Sims made, "Sims was present and participated in a mutual bun battle which led directly to the death of the victim."
Oakland police said they don't expect to provide any updates on the fatal shooting Friday.