Tesla stock up after Elon Musk teases product reveal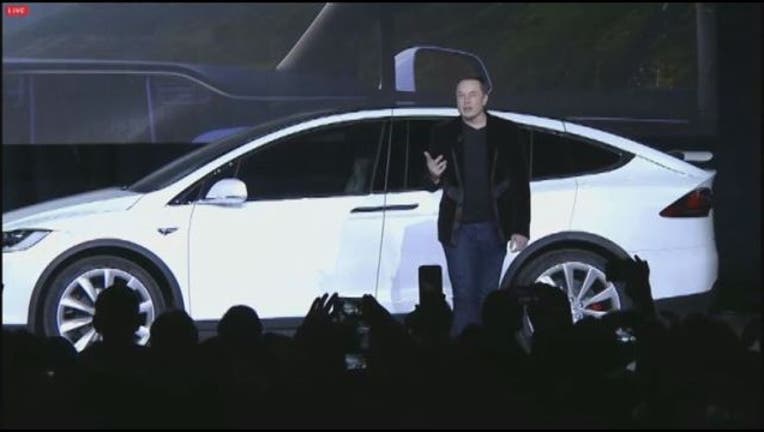 article
PALO ALTO (KTVU) -- Elon Musk announced via social media Tuesday that the company will make a product announcement at noon today, sending shares of his company up amid speculation about the pending reveal.
Musk's statement on Twitter at 8:23 a.m. prompted Tesla's shares to rise by 3 percent on NASDAQ after the CEO posted the announcement, which did not contain any details about the upcoming announcement.
Industry bloggers speculated that the event could be more information about the company's autopilot system, which Musk teased recently during a conference call that a fully-autonomous car would "blow you away"
With all the attention paid to Tesla Motors' Autopilot system, you'd think the company was the only one making cars that can almost drive themselves. But many automakers have rolled out cars that do what Teslas do.
The difference: Tesla debuted Autopilot, a suite of semi-autonomous driving features, with a swagger, while others tread more carefully.
Tesla's Autopilot allows the car to maintain a set speed, brake automatically and stay centered in its lane. Most luxury vehicles — and even some mainstream ones like the Honda Civic — can do the same. When Tesla upped the ante by offering automatic lane-changing, Mercedes-Benz quickly matched that.
"I don't think Tesla is way ahead in terms of the technology. They view themselves as a technology company, so they're going to push it," said Adrian Lund, president of the Insurance Institute for Highway Safety, an insurer-funded group.
it is important. Automakers are feeling pressure to make sure tech companies like Google and Apple don't leapfrog them with driverless cars of their own.
They also see dollar signs: Ford CEO Mark Fields says car companies currently make $2.3 trillion in revenue each year. The global transportation business, including buses and car sharing, is worth $5.4 trillion per year. Carmakers that develop autonomous taxis or ride-sharing services could get a big slice of that pie.
if they aren't cautious enough, and driverless cars are deemed unsafe by consumers or regulators, a potentially life-saving technology might not make it to market. Critics have accused Tesla of pushing too far too fast following a crash in Florida that killed the driver of a Model S with Autopilot engaged.
The Associated Press contributed to this report.