The Grinch visits terminally-ill Fredericksburg child
FREDERICKSBURG,Va. - A home in Virginia transformed into a Whoville wonderland complete with the mean one himself –– Mr. Grinch — in hopes of creating some happiness for a kindergartner with a terminally ill and rare genetic disease.
On a Friday afternoon, much like the rest, a group known as Ellie's Elves turned out in their holiday best.
Much to one little boy's surprise and without a tear or frown, Liam Jackson realized that Whoville had come to town!
"He loves the Grinch," said Liam's kindergarten teacher Audra Gulick.
With Who houses and crazy hair it seemed to be a cinch until you know who showed up, the greenest of Grinch.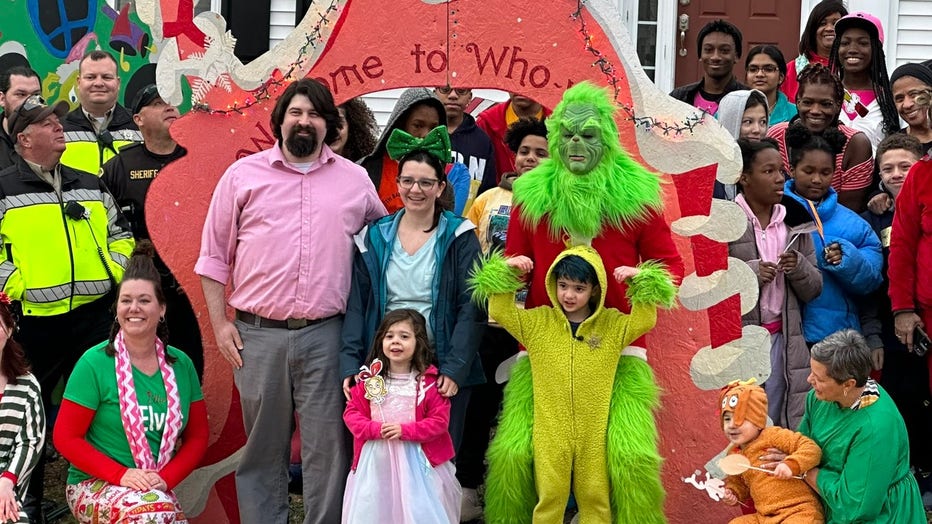 "We went to a Christmas party, and he went to play with the other kids, and he was just so uncoordinated, so we ended up taking him to a doctor," said Stephen Jackson, Liam's father.
"At first, we thought it was a concussion or long COVID," Madeline, Liam's mother added.
"We walked in, and they told us he was terminally ill. It was like a door had been shut in our life," the parents said.
This year, the Grinch stole much more than just Christmas, "They diagnosed him with Cerebral Adrenoleukodystophy or ADL," Mrs. Jackson said. "They showed us his MRI scan and that the white matter in his brain was basically gone."
For the Who's of Fredericksburg, he stole little Liam's essence. Why that Grinch even took his childhood presents.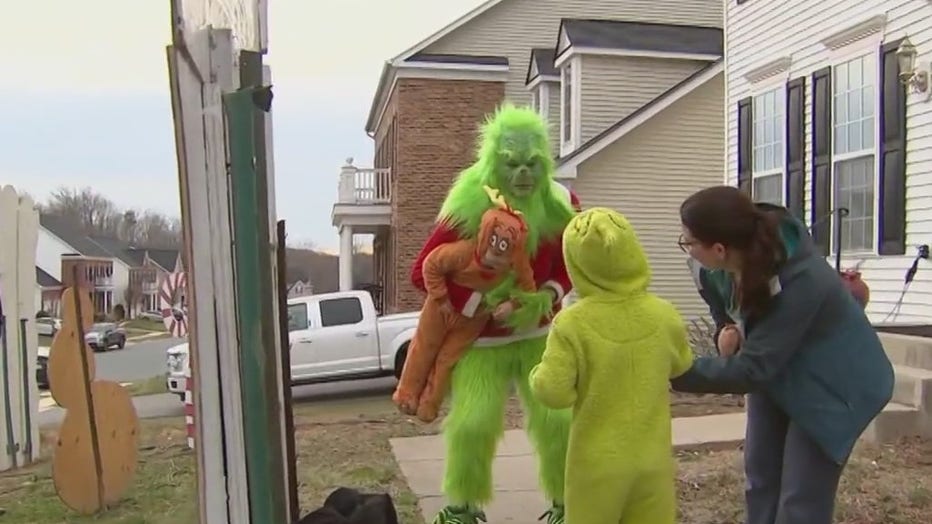 "About 1 in 25,000 people get it," Liam's father Stephen said.
"He will slowly lose his sight, his vision, eating abilities, walking, talking until he pretty much goes brain-dead and dies," Mrs. Jackson explained. "He's progressed too far and there are no treatment options. In fact, at this point, it's dangerous to do that. They've also implied to us, they won't give us a number, but that they've told us it's definitely shorter than 5 years."
"It's really hard to see that knowing that he's struggling and to see the decline," Gulick said.
READ MORE: Dr. Seuss classic 'How the Grinch Stole Christmas!' gets a sequel
But the Grinch is no match for this town. In fact, together they stand to never back down.
"We just rally around, and he's part of our family, so it's important to let the family and Liam know we're here for them," Gulick said. "He doesn't ride the bus anymore because of his wheelchair but all of his classmates who ride the bus with him all showed up tonight and came up and said 'hi' to him and 'Hey Liam we're here' and he was so excited for that!"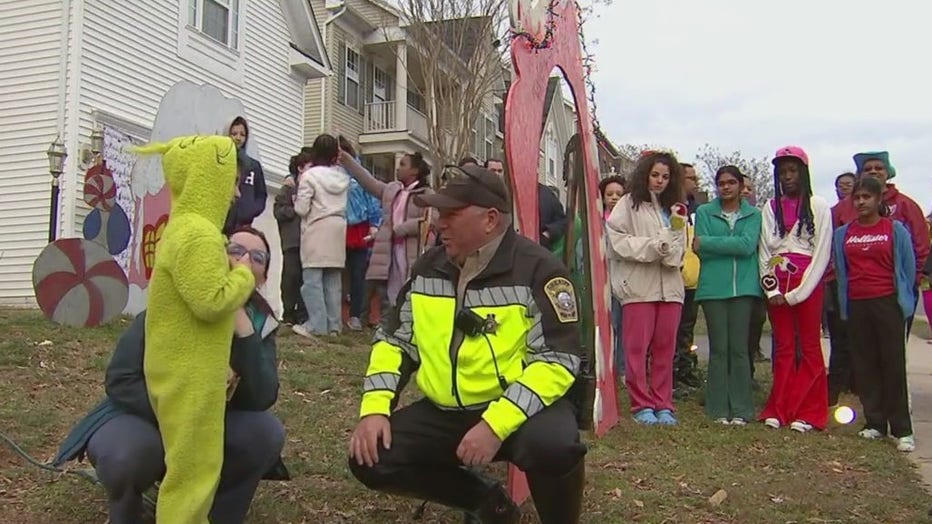 As people passed through, the tall and the small, standing close together a smile that meant most of all.
As they hugged and cherished the moment the Grinch thought of something he hadn't before. Maybe, life perhaps means a little bit more.
"[We're] taking in the moments where he's happy and having fun like today and just enjoying and being in that moment," Mrs. Jackson said.
And what happened then? Well in Fredericksburg they say that the Grinch's small heart grew three sizes that day.
"I think the obsession and his diagnosis do go hand in hand," Liam's parents said. "I mean we watched the Grinch in the hospital, he had to have his Grinch stuffed animals in the hospital. He's a superhero because he saves Christmas."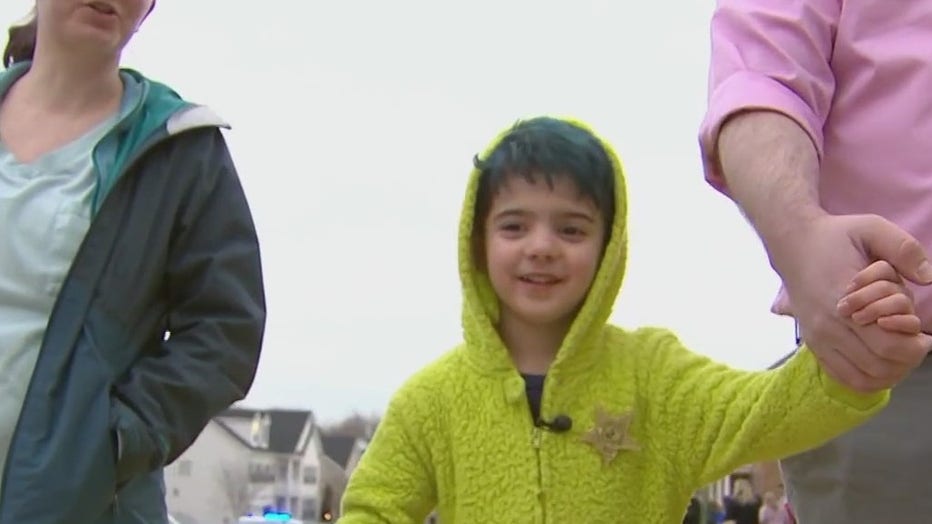 Falmouth Elementary School is partnering with Ellie's Elves to host a Fiesta Fundraiser for the Jackson family on Friday, March 31 at 5:30 p.m. at Stafford High School.
The fundraiser will feature a silent auction, a 50/50 raffle, and live music.
The community can also support the family by providing meals. Signup for the meal train here.