Three arrested for opening fire on Oakland police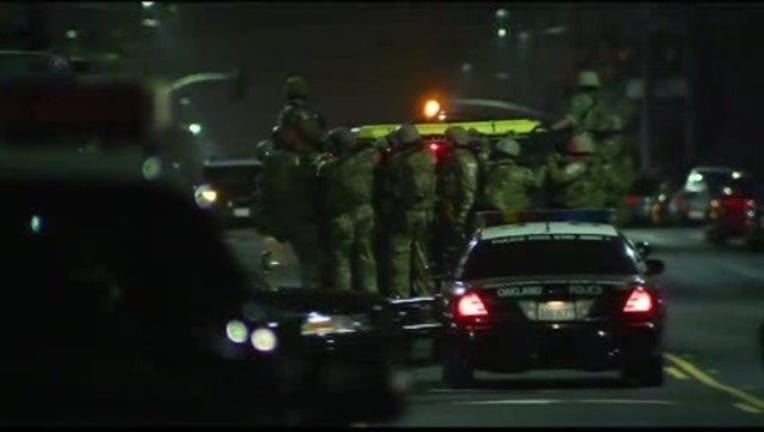 article
OAKLAND, Calif. (KTVU and wires) -- Undercover Oakland police officers investigating a homicide were shot at by several suspects they saw burglarizing a vehicle early Wednesday morning, according to police.
The undercover officers were investigating a fatal shooting in the 1400 block of 90th Avenue. Police had responded at 6:15 p.m. Tuesday to reports of gunshots and found a 21-year-old man who had been shot multiple times.
He was taken to a hospital where he was pronounced dead, according to police. His name has not been released.
While the undercover officers were working in the area of Harrington and Lyon avenues at about 1:30 a.m., they noticed several people burglarizing a vehicle there, police said.
The suspects noticed the undercover officers and fired at them as they fled in a vehicle. No officers were injured, police said.
"They likely saw the undercover officer in the area so he (the officer) tried to avoid the confrontation by leaving, but they shot at the officer," said Oakland Police Chief Sean Whent.
The suspects crashed their car a few blocks away at Congress and Ygnacio avenues. Uniformed police officers arrived and arrested two suspects there.
Officers learned a third suspect had run into nearby yards. They set up a perimeter and searched the area, eventually finding and arresting the third suspect.
"This is scary stuff," Whent said. "It just shows that people are not afraid to use guns and that we need to continue to work hard to reduce violence here."
All three suspects are men in their 20s whose names were not immediately being released, according to police.
The officers also recovered two loaded guns.