Truck gets stuck in sinkhole after driving onto closed road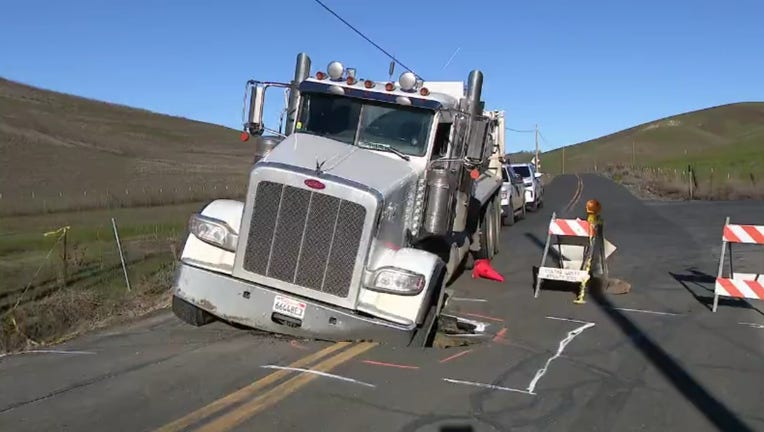 article
A dump truck crashed into a sinkhole and got stuck on Collier Canyon Road after apparently driving through a sign announcing the street had already been shut due to damage. 
The crash happened around 8:30 a.m. Monday near Carneal Road in Contra Costa County.
A barricade from the road closure was found beneath the dump truck, a county worker told KTVU. 
A dump truck got stuck in a sinkhole on Collier Canyon Road which had already been shut to traffic when the truck crashed on January 23, 2023, officials said. 
From: KTVU FOX 2
The driver did not appear to be injured.  
Emergency calls about "flooding, mudslides sinkholes, and other issues related to the recent storms" prompted county authorities to shut the road to traffic on Jan. 22 from Carneal Road to the Alameda County line.