Vacaville officers respond to call about 'Komodo dragon'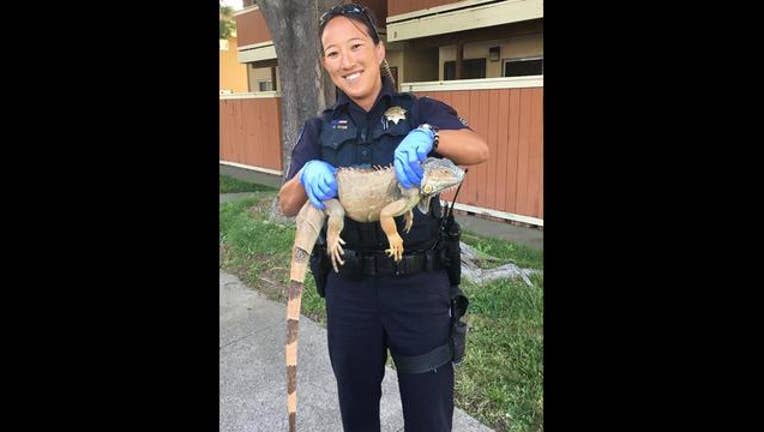 article
VACAVILLE, Calif. (KTVU) - Vacaville Police officers headed out to an unusual call. 
Someone reported they thought there was a Komodo dragon under their car. 
Vacaville Police had a little fun with the incident writing on its Facebook page, "As officers headed to the call, they prepared their best Hiccup maneuvers and prepared to battle with their own Night Fury in the remote Viking Village of Vacaville."
Police say thankfully "there were no massive reptiles with poisonous saliva waiting, but just an errant iguana. 
Officers were able to corral the lizard and take it for a ride back to the police station. 
They later found its owner and the pair have been reunited.