Vallejo firefighters hold annual toy drive, plus additional shopping spree for families in need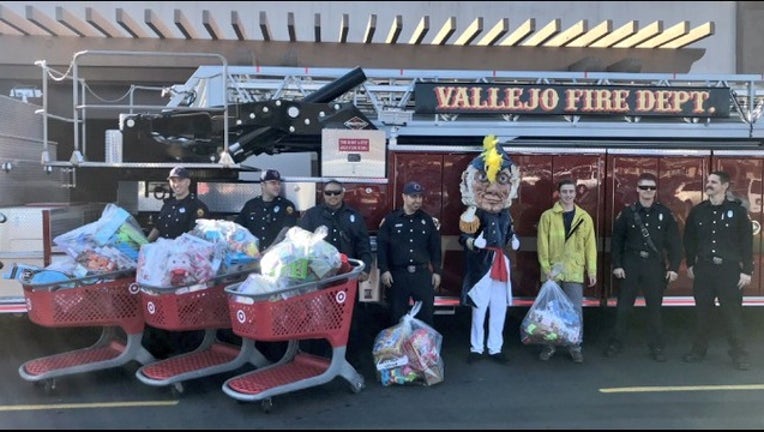 article
VALLEJO, Calif. (KTVU) - Vallejo firefighters spent Saturday morning shopping for a good cause. Along with their annual toy drive, they filled carts with toys and food for local families in need thanks to an anonymous donation.
The Vallejo Fire Department got a $2,500 donation. They spent $500 at other stores and had $2,000 to spend at Target.
"We'll find some clothing, some food to help stock their pantries in addition to that we'll be buying a full gamut of toys," said Kevin Brown with the Vallejo Fire Department.
It's the third year they've gotten this anonymous donation, but this year they're also shopping for Camp Fire survivors. Some Vallejo firefighters went to the fire line in Butte County, so giving back to those families is personal.
"I've seen destruction in many places across the state but that's the largest and I think that's going to stick with me for the rest of my career," said Brown.
The firefighters went slightly over budget, so they reached into their own pockets to pay the difference.
Another generous donor is Shawna Gilroy's son who got a Target gift card for his birthday and gave it to the firefighters to use Saturday.
"He handed me his gift card and said that he wanted me to give it to our friend Kevin to shop for toys for other kids," said Gilroy.
It was a proud moment for this mom knowing between her son's money, the anonymous donor and Vallejo firefighters, families will have something to look forward this Christmas.