Virginia woman sends ex-boyfriend happy birthday texts before traveling to kill him: prosecutors
A Fredericksburg woman texted her ex-boyfriend happy birthday moments before prosecutors say she hopped in a car with ski masks and guns to kill him dozens of miles away.
On March 29, 2022, Erinn Ohse, 25, and her current boyfriend Andrew Poindexter, 26, allegedly traveled from Fredericksburg, Virginia to Louisa, Virginia with the intent to ransack Ohse's ex-boyfriend's home.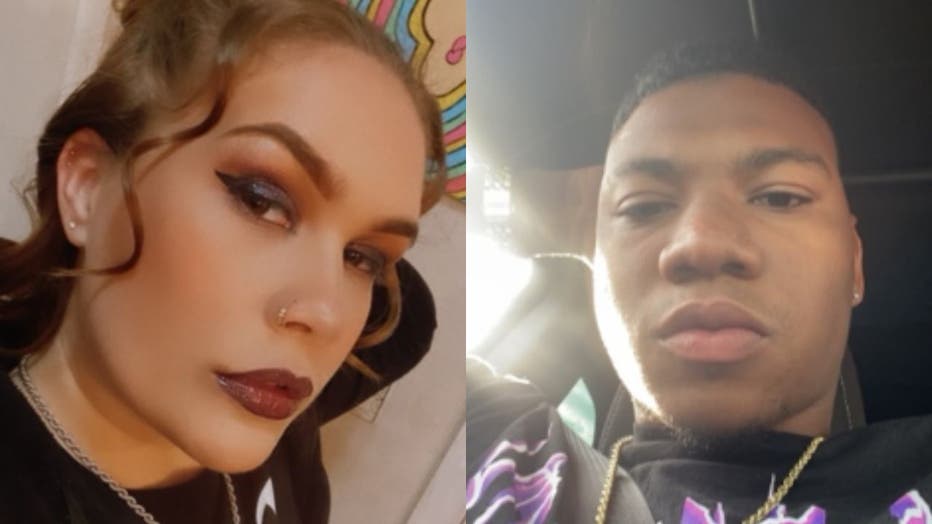 According to the Louisa Commonwealth's Attorney's Office, the pair were unable to break through the front door, prompting Ohse to shoot repeatedly into her ex-boyfriend's bedroom window, wounding a woman inside.
READ MORE: Woman found guilty of murder after staging 2017 murder-suicide scene in Fairfax County
The inhabitants of the home called 911, prompting Ohse and Poindexter to flee and begin a high-speed chase with local authorities that neared 120 mph at times.
Ohse and Poindexter, prosecutors said, were eventually apprehended with a pound of marijuana in their vehicle. According to prosecutors, Ohse had a previous romantic relationship with her target that ended over a year ago.
On Feb. 15, Ohse pleaded guilty to attempting second-degree murder, use of a firearm in the commission of a felony and attempted armed burglary, among a litany of other charges in connection with the incident.
Poindexter also pleaded guilty to many of Ohse's same charges in addition to possession with intent to distribute marijuana.
"These two thought they were the modern-day Bonnie and Clyde, but now they'll have to face the serious consequences people face when they commit violent crimes in Louisa County," said Louisa Assistant Attorney Alex Goodman in a statement.
Ohse faces up to 63 years in prison, and Poindexter faces up to 70 years.