Volunteers continue to search for SJSU student missing since Thursday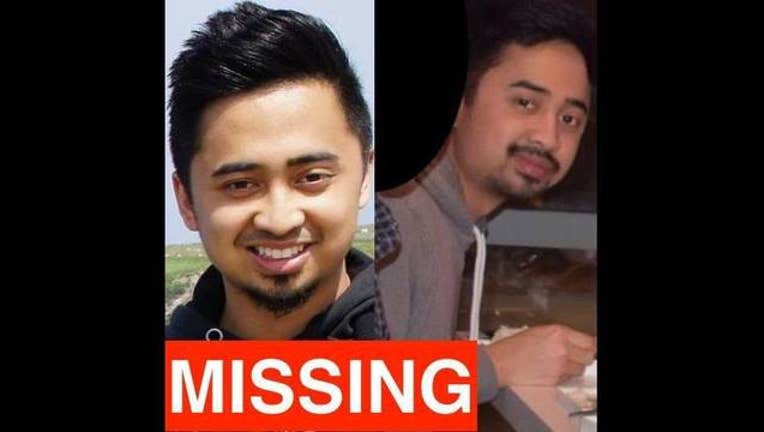 article
SAN JOSE, Calif. (BCN) - By Bay City News Service
A group of volunteers is searching Vallejo this afternoon for a San Jose State University student who went missing last week.
Kevin Redrico, 23, left his home in Vallejo on Thursday morning without telling anyone, his brother said.
Around 9 a.m. that day, a worker at 1898 Park Road in Benicia said he saw Redrico getting out of his dark red 2014 Honda Accord and walking south toward the Benicia-Martinez Bridge.
After his car was found in that location, Benicia police launched a search Thursday by helicopter, boat and on foot with K-9 units, Lt. Scott Przekurat said. The police search was called off after a few hours.
Redrico's family believes he crossed the bridge toward Martinez but are searching parks, hiking trails, waterfronts, and downtown and industrial areas of Benicia, Martinez and Vallejo.
Several people have reported seeing Redrico in Vallejo and Benicia, including at the Benicia-Martinez Bridge, on Madison and Hayes streets in Benicia and on Shoal Drive East in Vallejo.
Redrico is described as Filipino with black hair, brown eyes and a full mustache and goatee, standing 5 foot 6 inches tall and weighing 125 pounds.
Redrico's family believes he has with him a red Herschel bi-fold wallet, a purple Pokemon keychain, prescription bottles with his name on them and keys to his Accord.
The Redrico family held a briefing for search volunteers at 11 a.m. today and plan to continue searching until 6 p.m.
Volunteers are monitoring specific locations, distributing flyers, asking locals if they have seen Redrico and searching the areas, which have become more focused as many locations have been eliminated as possibilities.
On Saturday, a family friend set up a GoFundMe page to raise $10,000 to hire private investigators and professional search and rescue crews, copy more flyers and buy tents, ponchos, flashlights, food and water
for search volunteers.
As of this afternoon, 127 people had donated $7,065.
The page can be seen at https://www.gofundme.com/bring-kevin-redrico-home.
According to his Facebook profile, Redrico attended Diablo Valley College from 2011 to 2014. He is a third-year undergraduate in the music education department at SJSU, his brother said.
Anyone who thinks they may have seen Redrico has been asked to call 911 and then to call or text his brother, Jonathan Redrico, at (707) 344-7690.