Winter is in the air! Ice rink opens at Union Square in San Francisco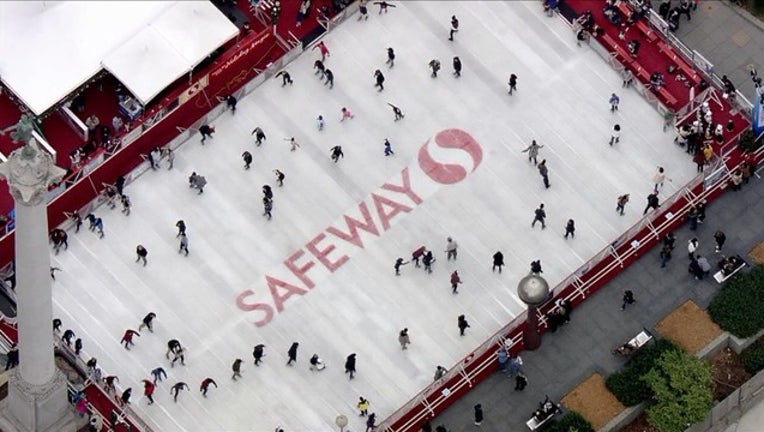 article
SAN FRANCISCO - There's no rain, but there is certainly ice in San Francisco.
The Safeway holiday ice rink reopens in Union Square on Wednesday for its 11th season.
The first day on the ice features some special guests lacing up, including Assemblyman David Chiu, World and Olympic skater Brian Boitano, legendary drag queen Donna Sachet
and there will be a performance by actor Noah Kierserman from the musical, Dear Evan Hansen.
This ice rink is considered one of the most beautiful in the world- ranking No. 4 last year by USA Today. But as the rink is in California, it's warm out there, so there's a high-tech way to keep the ice from melting. 
 "Most ice rinks have their ice six inches thick," said Robert Keith, general manager of the Safeway ice rink. "We have had an aluminum panel and ice is one-inch thick so we can control temperature of surface. But we don't get water."
 
In all, 300 people can skate at one time, sometimes with the aid of skate helpers - penguins and polar bears. Tickets are $18 for adults and $13 for children 8 years old and under the skate rentals are included in the cost. For more information, click here.