Woman stabbed while working at San Francisco Chinatown bakery
SAN FRANCISCO - A bakery worker was stabbed Monday morning in San Francisco's Chinatown, according to police and a community member.
A witness told KTVU that a man dressed in white sweats entered AA Bakery & Cafe at 1068 Stockton Street around 9:50 a.m. and allegedly stabbed the woman. 
The bakery worker lost a lot of blood and was taken to the hospital, the witness said. 
Police said the woman was in the hospital with life-threatening injuries following the stabbing at the bakery.
Police added that they detained a possible suspect, but could not confirm an arrest.
AA Bakery was featured Friday in Amber Lee's Chinatown series where she shared memories of the food she grew up with as a San Francisco native.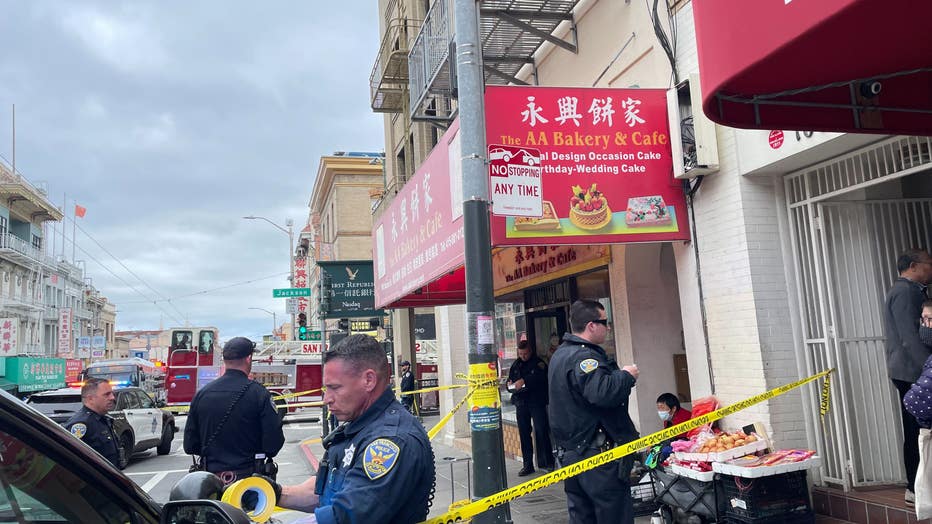 A woman was allegedly stabbed while she was working at AA Bakery Monday morning. Photo: Lily Lo