Women's marches to encourage liberals, Democrats to run for office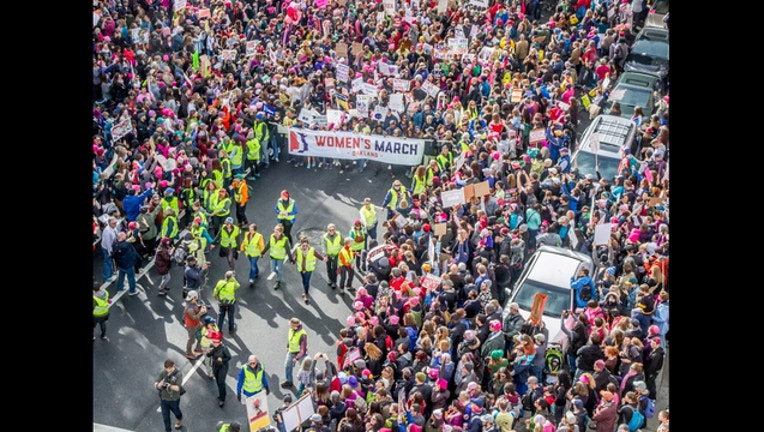 article
OAKLAND, Calif. - They heard our voice. Now they will hear our vote.
That's the theme and the mantra of the women's marches being planned for Saturday around the country and in the Bay Area -- a year after President Donald Trump was inaugurated and five million women - and men - took to the streets in pink hats to decry that he isn't their president.
The focus has changed this year, to encourage liberals and Democrats to run for office and make America blue again, by tackling issues of civil rights, climate change and reproductive issues.
One of the biggest marches, "March for our Future,"  is anticipated for Oakland at 10 a.m. at the Lake Merritt Amphitheater, where fundraising lead Quinn King said she expects 30,000 people to attend. 
"The mission of Women's March Oakland is to harness the political power of diverse women and their communities in Oakland and the East Bay to create transformative social change," the group wrote on Facebook. " Women's March is a women-led movement providing intersectional education on a range of issues and creating entry points for new grassroots activists and organizers to engage in their local communities through trainings, outreach programs and events. Women's March is committed to dismantling systems of oppression through nonviolent resistance and building inclusive structures guided by self-determination, dignity and respect."
Added Ivonne Quiroz, co-chair of Women's March Oakland: "March for Our Future is youth-led, and we felt our march last year needed community youth leaders not only to participate, but to lead in a real and transformative way." 
Other marches are being planned in San Francisco and San Jose, as across the state and country. Here's a list of some of the marches in smaller cities as well.