World Toilet Day sends message to the homeless: 'You are loved'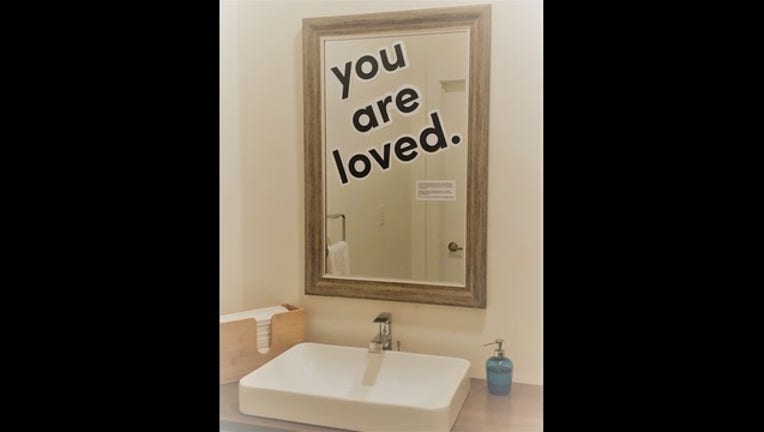 article
SAN FRANCISCO (KTVU) - Spreading kindness. It's probably not a common message received when you look at the signs you may encounter on a day to day basis. But that is the intent Anna Sergeeva set out to accomplish when she pitched a public art project to mark 'World Toilet Day', Monday, November 19. 
She's a local artist, based out of San Francisco, who is partnering with Lava Mae, a nonprofit that provides the city's homeless population with vital services, including access to sanitary toilets and showers. It's a concept they call "radical hospitality." 
The nonprofit's founder and CEO Doniece Sandoval said they were founded on the belief that hygiene is a basic human right and that everyone deserves to be clean and treated with dignity. The event calls attention to the lack of access to toilets for San Francisco's unhoused neighbors. 
During Monday's public art performance, volunteers will gather at Yerba Buena Center for the Arts (YBCA) before fanning out across the city to affix removable stickers that say "You Are Loved" in public parks, bathrooms, and other public places like BART stations.%INLINE% 
"I got really interested in language in public space. It usually falls under two categories: language in ads, and billboards," the 2017-2018 YBCA fellow said. The other category is as she puts it, "language to control movement." By that she means stop signs, one-way signs and other traffic signs. 
Her work explores social issues using photography, film, performance, and language. Her past projects include The Compliment Project, which spread over two million compliments in eight languages worldwide and was hailed as a "marketing campaign for kindness," by the New York Times. 
"But what about signs for human connection?" Sergeeva recalls thinking. Her artistic expertise is in the exploration of language in a public space. "The core of any compliment is 'you are loved,' regardless of who you are.
The posters are downloadable at lovesticks.org. There you can also find more information on the project, including talking points on hygiene you can use to contact your district supervisors and mayor. It includes the statistic that there are only 24 public toilets through the City's Pit Stop program (none of which are open from 8 p.m. to 7 a.m.). 
Sergeeva spent September at Lava Mae locations to take the time to speak with some of the people receiving services. She said it added a dimension to her project. "Hearing their stories...we're all one dumb step away from [homelessness]." She mentions how even in the media there's stigma against  people experiencing homelessness. 
"A solution is possible," she said. While she lives in "upper Noe," not exactly known for homeless encampments, she said in her six years living in San Francisco, she notices that the issue has gotten worse. "We can and should be doing better. It breaks my heart. We should be treating one another with more empathy and compassion."  
"[I'm] just a human being trying my best, on a human level," Sergeeva said. 
A sticker may not seem like much, but it does raise social awareness on who we are as a city and how we treat our own most vulnerable populations.