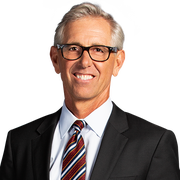 Bill Martin
Chief Meteorologist
Bill started working at KTVU as the weekend meteorologist in 1992.  He covered the Oakland Hills fires, the earthquake in 1989, the San Bruno gas fire, the Japanese tsunami, the Camp Fire in Paradise where he lost the house he grew up in, the Oroville Dam evacuations, and numerous local flooding.  
Bill worked at KRON NBC from 1988 to 1990 and at Channel 50 KFTY in Santa Rosa from 1990 to 1992. He moved to KPIX in 1991 working weekends before starting at KTVU in 1992.
Bill attended Paradise High School and graduated from the University of California Berkeley with a degree in Physical Geography in 1981. He earned a graduate degree in Atmospheric Science from San Francisco State in 1987.
Bill's family history goes back to the gold rush in Northern California, making his children sixth-generation Northern Californians.  He loves the Bay Area temperate climate and enjoys surfing, biking, skiing, snowboarding, hiking, kayaking, and climbing.
The latest from Bill Martin
As calls for water conservation rise amid California's severe drought, KTVU is taking a look at the drought's impact on the Bay Area and exploring how to best conserve water.
Already this year, wildfires have scorched an unprecedented 3.6 million acres of earth in California.