49ers: Colin Kaepernick answers questions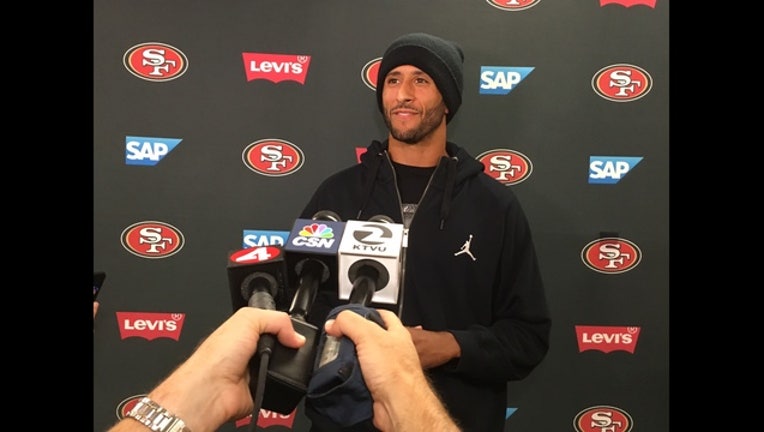 article
SAN FRANCISCO (KTVU) -- It has been at least five months since Colin Kaepernick held a news conference and answered questions posed by reporters.
On Thursday, he took questions from reporters on a variety of topics during a last practice by the San Francisco 49ers who were concluding a three-day mini-camp. Kaepernick said he has not had a conversation with General Manager Trent Baalke since arriving two months ago for the mini-camp.
"I'm here to talk about football," he said. "I'm excited to be here. I'm excited to play football."
The Q&A session with reporters was originally supposed to start at 1 p.m. Thursday but it began over 30 minutes late. When officials tried to curtail questioning and end the session, Kaepernick indicated he wanted to continue answering questions. And he did.
Kaepernick has undergone at least three surgeries since last year. He said he believes he is fully recovered.
"I'm close to being 100 percent healthy," he said.
Kaepernick is vying with Blaine Gabbert for the starting spot. Baalke has said earlier this year that the 49ers are always looking to improve and always wants better players at all positions.
RELATED CONTENT