Houston Astros, Dusty Baker working on manager deal: AP source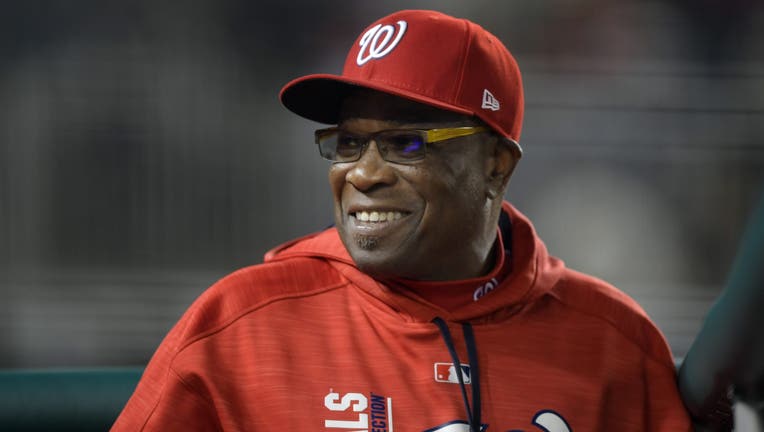 article
HOUSTON - HOUSTON - The Houston Astros have reached a deal with Dusty Baker as the team's new manager, per national reports.ESPN's Jeff Passan reports the deal is for two years.The 70-year-old Baker becomes the oldest manager in baseball.
He takes over from AJ Hinch, who was fired Jan. 13 just an hour after he was suspended for the season by Major League Baseball for his role in Houston's sign-stealing scandal.
RELATED: Houston Astros GM Jeff Luhnow, manager AJ Hinch fired after MLB's investigation into 2017 cheating
Baker is a three-time National League manager of the year, and led the San Francisco Giants to the World Series in 2002.
He then served as Chicago Cubs manager from 2003 – 2006, leading the Cubs to Game 7 of the NCLS in '03.
The Cincinnati Reds hired Baker as manager in 2007. He gave the team their first playoff appearance in 15 years, before being fired after the Reds' Wild Card loss in 2013.
Baker last worked as manager for the Washington Nationals from 2016-2017. In both seasons, the Nationals were eliminated from the playoffs in the NLDS.