Marin County: Storms caused $10M in damage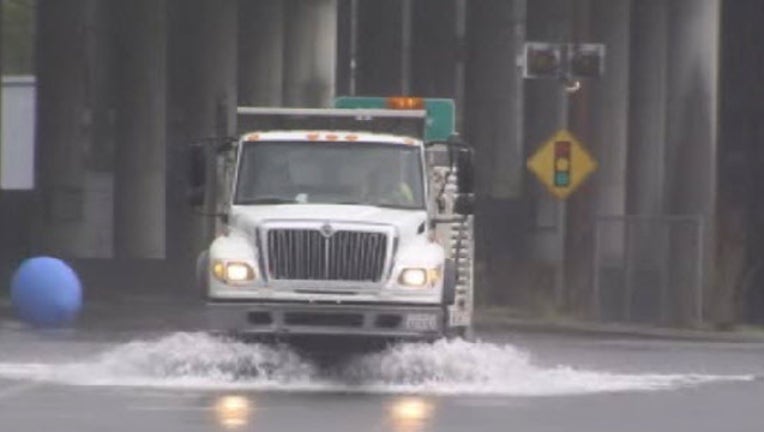 article
MARIN COUNTY (BCN) -- This winter's storms caused nearly $10 million damage in Marin County and its towns and cities, county officials said Tuesday.
The damage in the unincorporated area alone was $8.76 million, according to the county's Department of Public Works.
Of the county's 24 roads and properties that were significantly damaged, eight sustained damage of more than $500,000, county officials said.
The county is seeking state and federal reimbursement for storm damage repairs but that could take years. The long-term impact on the county's budget will not be known until the repairs are completed and reimbursements are made.
"It's imperative that we get all roads in a critical state done as fast as we can for safety reasons," Department of Public Works Director Raul Rojas said in a statement.
Marin County activated personnel to the Emergency Operations Center five times between December and February because of the storms that sometimes coincided with king tides.
The county experienced hundreds of cases of flooding, mudslides, toppled trees, erosion damage and power outages, county staff said in a report to the Board of Supervisors.
Marin County and Gov. Jerry Brown declared a local state of emergency on Jan. 24. President Donald Trump approved a major disaster declaration for California on Feb. 14 that made federal funding available to Marin County for some repairs during the storms between Jan. 3-12, county officials said.
Marin County residents may be eligible for tax relief if they sustained $10,000 or more in storm damage. Application forms for tax relief are available by calling (415) 473-7215 or going on the county's Assessor-Recorder-Clerk's website.