1 arrested; Campbell Denny's standoff ends peacefully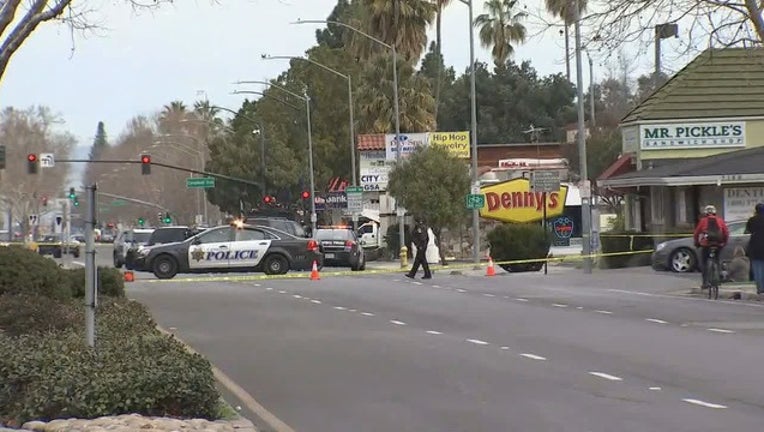 article
CAMPBELL, Calif. (KTVU) - An 11-hour standoff at a Campbell Denny's was peacefully resolved on Friday when a man, believed to have been armed, peacefully surrendered. 
Police in Campbell barricaded the restaurant Friday morning. Capt. Gary Berg said the suspect approached a Denny's employee about 5:30 a.m. in the parking lot. The suspect pointed a gun at the employee and then walked in the 24-hour restaurant and sat down at a booth, Berg said.
Customers and employees made it out safely, and crisis negotiators worked to get the man out. 
At around 4:30 p.m. the man came out peacefully and was taken into custody. At that point police said Bascom Ave. would re-open within an hour. 
Police had asked people to avoid the area from Bascom Avenue to Dry Creek Road.
Video at the scene showed officers and patrol cars surrounding the restaurant.