1 person injured after SUV, big-rig overturn on Hwy 24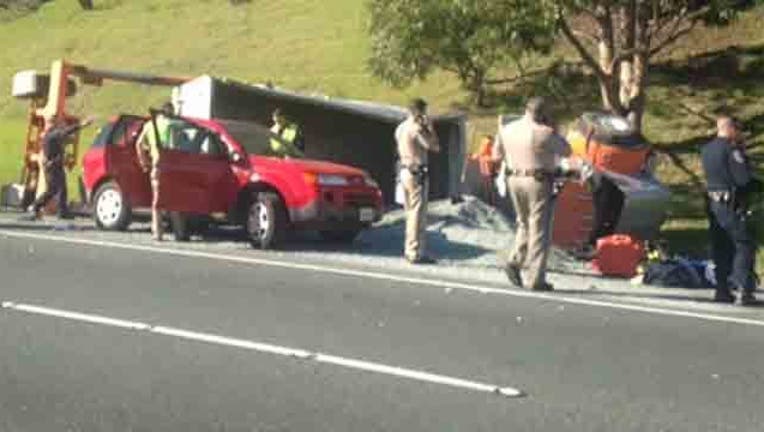 article
LAFAYETTE, Calif. (BCN) - One person was transported to the hospital after two cars overturned on state Highway 24 in Lafayette Friday afternoon, including a big-rig carrying chunks of concrete, according to the California Highway Patrol.
Officers responded to the westbound lanes of Highway 24 after the Pleasant Hill Road exit for a collision that was reported at 1:47 p.m., Officer John Fransen said.
Fransen said two vehicles overturned in the collision, a sports utility vehicle and a flatbed truck that was carrying concrete.
One person was transported to the hospital, but Fransen said he did not know the extent of the injuries.
The collision blocked at least one lane until around 4:20 p.m.
Fransen said five gallons of diesel fuel were spilled as a result of the collision but CHP officers advised the Department of Fish and Wildlife that the spill did not pose an environmental hazard.
Fransen said Caltrans was called to the scene to clean up the loose concrete.