10 displaced after fire destroys Vallejo duplexes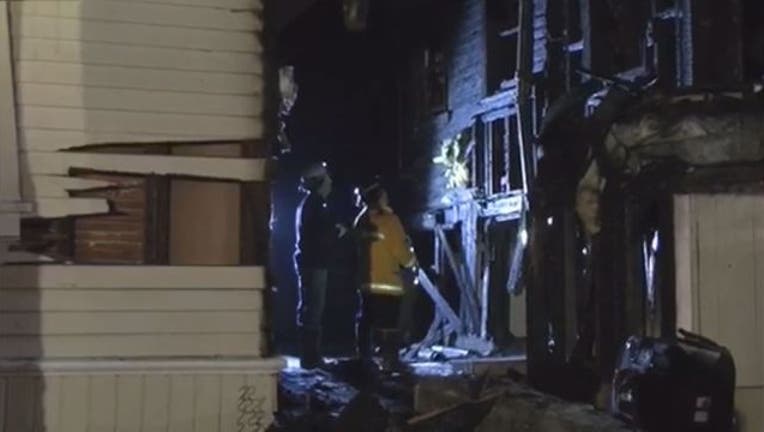 article
VALLEJO, Calif. (KTVU) – Ten people are looking for a new place to live after two duplexes were destroyed by a late-night fire in Vallejo on Monday.
Fire crews responded to the call of a duplex on fire at 11:45pm on the corner of York & Alameda streets.
When they arrived on scene, one duplex was already on fire and the blaze was spreading to another until.
They were able to control the blaze in 20 minutes, but not before both units were destroyed.
Everyone inside the homes was able to get out safely and Red Cross is providing them with assistance this morning.
The cause of the fire remains under investigation.