10 people seated on jury in Bill Cosby's sex assault trial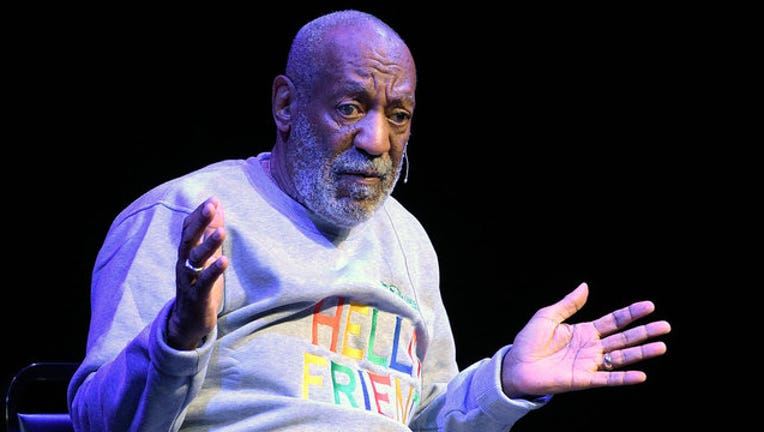 article
PITTSBURGH (AP) — The jury that will hear Bill Cosby's sexual assault case was filling up quickly Tuesday as lawyers and prosecutors worked to select panelists who they believed would be favorable to their side.
A black woman in her 30s who said she knows only "basic information" about the case and a white man in his 20s who initially expressed a tendency to believe police were the latest to be added to the panel. The man said he could put that bias aside if instructed to do so, leading defense lawyers to accept him on the panel.
The jury so far consists of six men and four women — all but one of them white — in a case that Cosby says may have some racial undertones.
The actor-comedian once known as America's Dad for his beloved portrayal of Dr. Cliff Huxtable on "The Cosby Show" is charged with drugging and molesting a Temple University women's basketball team manager at his home near Philadelphia in 2004. He has called the encounter consensual.
Dozens of other women have made similar accusations against Cosby, 79, but Judge Steven T. O'Neill is allowing only one of them to testify at the June 5 trial in suburban Philadelphia. The jury from Pittsburgh will be sequestered nearly 300 miles from home.
Lawyers will continue to question Pittsburgh-area residents this week until they find a panel of 12 jurors and six alternates in a case that has attracted worldwide publicity.
Cosby, in an interview last week, said he thinks race "could be" a motivating factor in the accusations against him. The lawyers are studying each person's race, sex, age, occupation and interests to try to guess their inherent sympathies, experts said.
Cosby became the first black actor to star in a network TV show in 1965 but has alienated some younger blacks by criticizing their clothes, music and lifestyle.
The other jurors picked Tuesday include a man in his 20s and a woman in her 50s who said they had no opinions on the case, and a man in his 30s who said he doesn't read or watch the news.
The jurors' names, ages and occupations were being kept private. Two men selected Monday said they or someone close to them had been sexually assaulted, but they insisted they could judge the case fairly. Sometimes that is not so easy, one law professor said.
"It's one thing to set aside intellectually what you know, but it's another to set it aside emotionally," said Laurie Levenson, a Loyola Law School professor.
A third of the initial jury pool questioned Monday said they had an opinion about Cosby's guilt or innocence, and an equal number said they or someone close to them had been sexually assaulted.
"You're looking for what people already believe," said David Harris, a professor at the University of Pittsburgh School of Law. "People don't take in new information and process it. They filter it into what they already know and think."
The trial will take place in Norristown in Montgomery County, where Cosby had invited Andrea Constand to his home in 2004. Constand said she went seeking career advice. She said Cosby gave her wine and pills that put her in a stupor before molesting her on his couch.
Constand was 30 and dating a woman at the time, while Cosby was 66 and long married to wife Camille. Cosby in sworn testimony has said he put his hand down Constand's pants, but said she did not protest.
Cosby has said he does not expect to testify.
The Associated Press does not typically identify people who say they are the victims of sexual assault unless they come forward, as Constand has done.
The first group of 100 potential jurors summoned this week includes 16 people of color. The judge will bring in more people as needed.
Cosby was arrested Dec. 30, 2015, days before the 12-year statute of limitations expired. He has pleaded not guilty and remains free on $1 million bail.
He told a talk show host last week that he hopes to beat back the charges and resume his career.
"I want to get back to the laughter and the enjoyment of things that I've written and things that I perform on stage."