1,000 breweries volunteer to create Camp Fire 'Resilience' benefit beer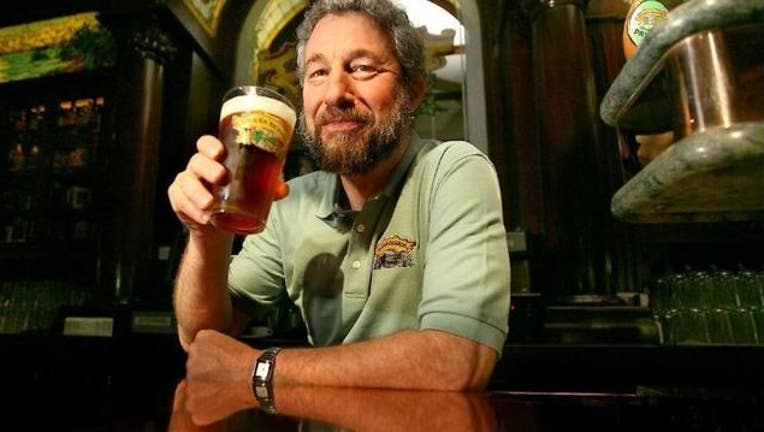 article
CHICO, Calif. - There are fundraisers. And then there are fundraisers.
About 1,000 breweries across the country have volunteered to join the Chico-based Sierra Nevada Brewing Company in its effort to create a new "Resilience: Butte County Proud IPA" and donate all the money from proceeds to those affected by the devastating Camp Fire, which spared the company and left the employees feeling very grateful. 
"I'm absolutely blown away," Sierra Nevada spokeswoman Robin Gregory said. 
The company's founder, Ken Grossman, already launched the Sierra Nevada Camp Fire Relief Fund and gave it $100,000 to start.
And on Thanksgiving, Sierra Nevada employees hosted a free meal for anyone in need at its Chico brewery, just miles from the heart of the fire's destruction. The brewery had closed on Nov. 9, a day after the fire broke out, and reopened three days later, serving first responders and displaced residents for free. 
Everyone participating is supposed to brew the batch on Giving Tuesday. Sierra Nevada is providing the recipe as well as the malts and hops. 
Grossman is encouraging each brewery to create the beer and sell it locally, donating all of the money to relief efforts, including the one his company started.
Bay Area companies participating include Santa Rosa's Russian River Brewing — who themselves organized a similarly massive fundraising effort after the Tubbs Fire last year — as well as Livermore's Altamont, Oakland United Beerworks, Sonoma Springs Brewing, San Francisco's Speakeasy, and Berkeley's Fieldwork. Trumer Pils in Berkeley has already donated $100,000 to the Sierra Nevada Camp Fire Fund.
Breweries as far away as Virginia are participating as well. Forty five breweries in Pennsylvania said the were signing on, too. 
Sierra Nevada is hoping to release more than 2,000 barrels of the beer, both in cans and in kegs, by early 2019.