1,000 evacuated near northern LA County wildfire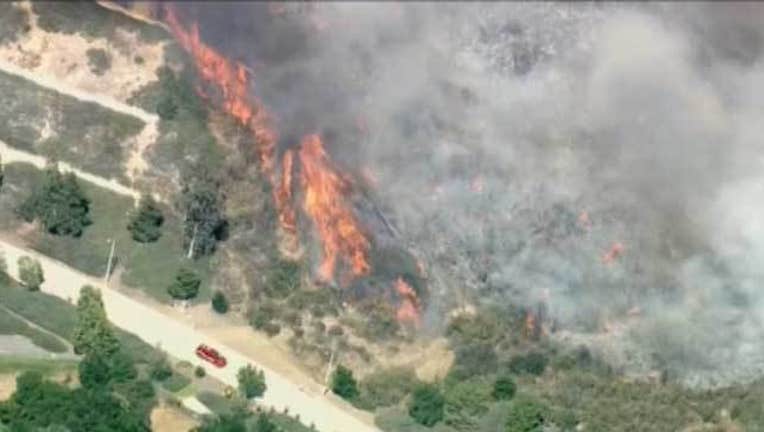 article
SANTA CLARITA, Calif. (AP) -- The Los Angeles County Sheriff's Department says 1,000 people have been evacuated from homes as a 100-acre wildfire burns through brushy canyonlands north of Los Angeles.
Houses and a mobile home park in the Newhall area of Santa Clarita have been emptied. About 30 horses also were taken to an evacuation center.
The fire began shortly after 1 p.m. Wednesday on the shoulder of Interstate 5, briefly closing freeway lanes.
Flames came very close to homes as wind gusts pushed huge flames through ridges and threw embers that erupted into scattered tongues of fire.
About 300 firefighters from the city, county and U.S. Forest Service crews are on the scene.
Two firefighters have been slightly injured.
Aircraft are dropping thousands of gallons of water.