$10k reward being offered to stop vandals shooting charter buses with BB guns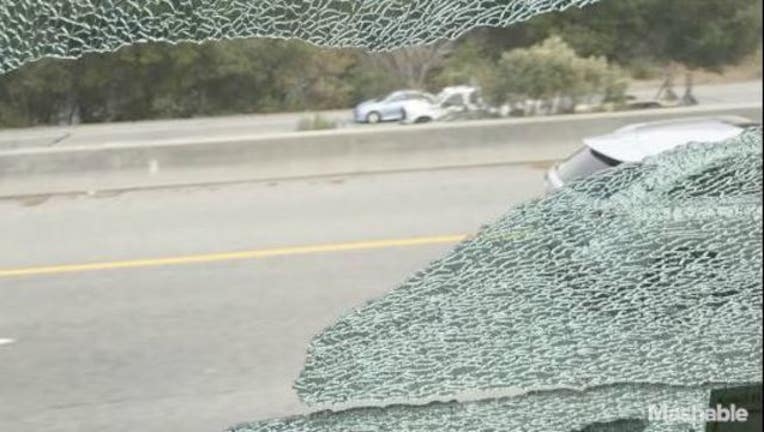 article
By Bay City News Service
A $10,000 reward is being offered for information leading to the arrest and prosecution of the individual or individuals who shot BB guns at buses traveling on South Bay and Peninsula highways earlier this year, California Highway Patrol officials said today.
CHP announced they will be using decoy busses in an effort to thwart the vandalism. Exact tactical details were not discussed, but the decoys may be the same charter busses that were victims, and there may be detectives or passengers on board, officials said. 
The vandalism occurred in January and possibly this month, CHP Sgt. Robert Nacke said. Some or all of the vandalism in January occurred in the South Bay on Interstate Highway 280.
The vandals shot at buses that take workers to technology companies such as Apple Inc. and Google. The buses are not marked so CHP officials do not believe tech workers are being targeted.
The highway patrol increased patrols late last month on Highway 280 after a bus window was smashed Jan. 29. CHP officials until now did not say how the window was smashed or how the damage to other tech buses was being done.
Before that, five other charter buses had their windows damaged as they were traveling on Highway 280 between state Highway 84 and state Highway 85 in January.
Some of the incidents occurred in the morning and others occurred in the evening as some of the buses were going north and others south along the stretch of highway, which spans San Mateo and Santa Clara counties.
Storer San Francisco, a charter and commuter bus company, is offering the reward.
Nacke didn't know if Storer owns all of the damaged buses, but he said, Storer officials are offering the reward to try to stop the vandalism.
Nacke said the highway patrol is investigating at least seven cases of vandalism and may add more to the investigation.