$14M worth of heroin smuggled in truck's axle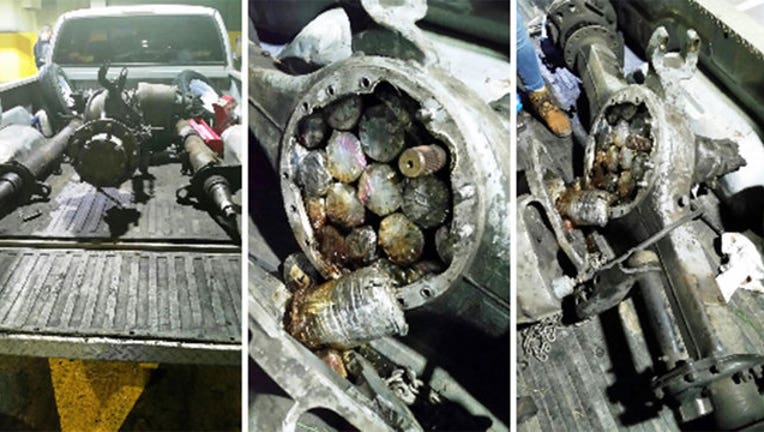 article
NEW YORK (FOX 4 NY) - Two men from Guatemala have been busted in Manhattan for smuggling 100 pounds of heroin hidden inside a vehicle's axle, said NY State Police.

The men had been under surveillance by members of the Drug Enforcement Administration.
The DEA says the men were in their vehicles with North Carolina license plates when they were pulled over together in Elmhurst, Queens in the vicinity of Northern Boulevard and 84th Street, Tuesday night.
Peter Omar Garcia-Romero and Jose Guadencio Lantan-Vela were taken into custody. Garcia-Romero resided in North Carolina; Lantan-Vela entered the U.S. on a travel visa on January 15, according to state police.
The heroin, worth at least $14 million, was found packaged inside an axle and drive shaft casings in one of the pickup trucks, said police.
The axle was dissembled in three parts; and the heroin was found in the axle and the drive shaft casings.
The heroin was pressed into round shapes to fit in the axle casing and packaged in square shapes to fit in the drive shaft.
The men arrested were charged with one count each of Conspiracy in the Second Degree, Criminal Possession of a Controlled Substance in the First Degree, and Criminal Possession of a Controlled Substance in the Third Degree.
With the Associated Press