15 dogs killed in 'heartbreaking' fire at Monterey pet spa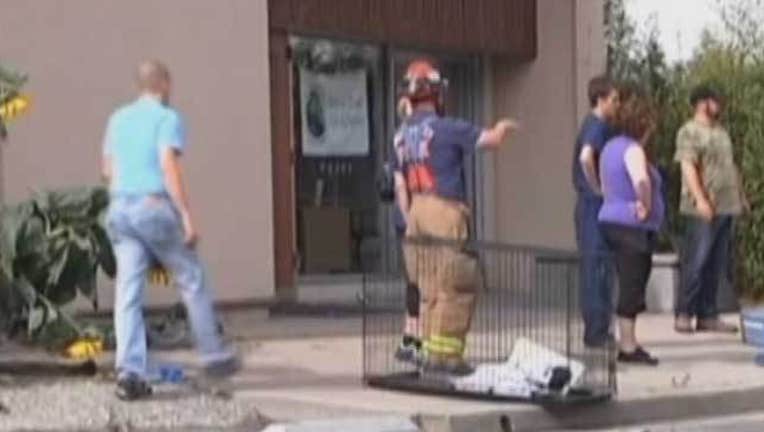 article
MONTEREY, Calif. (KTVU and wires) -- 15 dogs died from smoke inhalation in a "heartbreaking" one-alarm fire at a pet spa in Monterey on Sunday afternoon, a fire official said Monday.
Around 1:30 p.m. Sunday, firefighters were dispatched to a report of a fire at Home Away From Home at 1231 10th St. near the Naval Postgraduate School, Deputy Fire Marshal David Reade said.
The owner had left the business to pickup two other dogs at a hotel and he returned to find smoke coming from the building, Reade said.
The owner entered the business filled with thick smoke but did not see any flames, according to Reade.
He tried to ventilate the building but could barely see or breathe inside, Reade said.
The blaze was under control within minutes of firefighters arriving on scene, he said.
Investigators found a smoldering blanket at the business and determined the blaze started at the building's rear in the grooming area where the dogs were kept, according to Reade.
The cause of the fire is under investigation.  
A dog, six cats and a tarantula in a separate room survived the fire and were cared for by Pawsitive Pet Mobile Vet, a clinic based in Pebble Beach, Reade said.
Two of the dogs killed in the fire were claimed by their owners at the scene, according to Reade.
The other 13 deceased dogs were taken by the Society for the Prevention of Cruelty to Animals for Monterey County, Reade said.
SPCA spokeswoman Beth Brookhouser said six of the 13 dogs have been identified by their owners as of this afternoon.
The youngest dog that died was a 5-month-old Chihuahua-spaniel mix, according to Brookhouser.
Other dogs killed in the fire included two shepherd mixes, a beagle, a poodle and a boxer, she said.
"It's a tragic time and we're here for (the owners) in their time of need," she said.
"Our hearts are definitely with them and everything they're going though right now," Brookhouser said.