16-YO patriarch lion passes away, SF Zoo mourns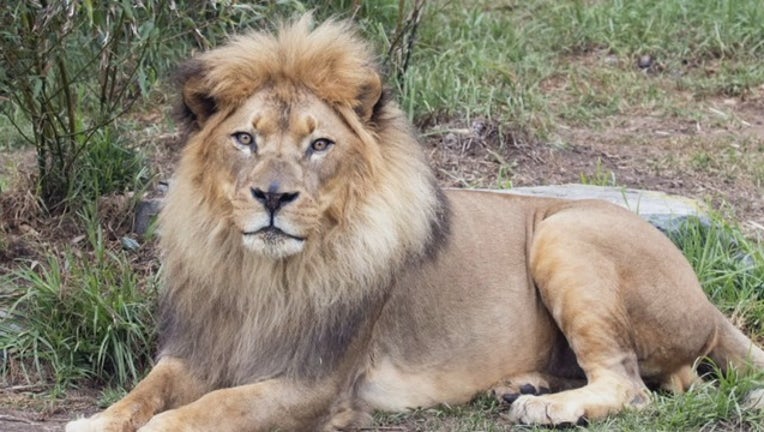 SAN FRANCISCO (KTVU) - A 16-year-old patriarch African lion that was hand reared after birth by staff has passed away, according to officials at the San Francisco Zoo. 
Jahari, a senior who resided in the Zoo's Cat Kingdom with his mate, Sukari and offspring, Jasiri, died on Monday. 
"Jahari was a favorite among guests and staff alike and truly was a magnificent ambassador of his species," said Tanya Peterson, CEO and Executive Director of the San Francisco Zoological Society.
"Throughout the years, we watched him grow, mature and have a family of his own. We will always remember his bellowing roar, heard from every corner of the Zoo. It's a tremendous loss and we are heartbroken."
The zoo said Jahari was born in 2003 and greatly contributed to the genetic diversity of the U.S. lion population as part of the Species Survival Plan for African lions. 
As he aged, Jahari's mobility became limited, but the zoo said they worked to make his habitat more accessible.