1st person convicted of fentanyl-related murder in California sentenced to 15 years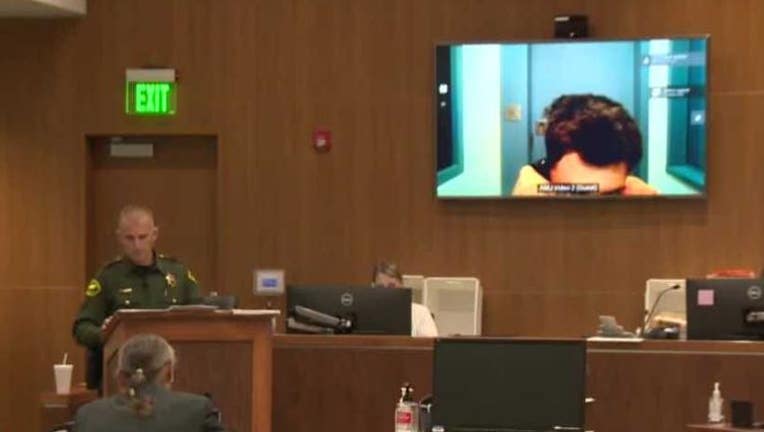 article
ROSEVILLE, Calif. - The first person to be convicted of a fentanyl-related murder was sentenced on Tuesday to 15 years in prison by a Placer County judge, KCRA reported.
In July, Nathaniel Cabacungan, 21, pleaded guilty to second-degree murder following the death of a 15-year-old Northern California girl, which the Placer County District Attorney said was the first fentanyl murder conviction of its kind in the state.
Jewels Wolf of Roseville girl died on June 21, 2022. 
The two had been dating. 
Her mother, Regina Chavez, said that she knew obtaining a murder conviction for a fentanyl poisoning would be an uphill battle, according to KCRA. 
"However, I knew my daughter's case was in good hands when both District Attorney Dan Wesp and the detective assured me that they were up for the challenge to hold the defendant accountable for murder," she said.
Chavez added that although the sentencing won't bring her daughter back, she is happy that her daughter's tale could possibly save other lives in the future.
"The game has changed for fentanyl dealers and distributors. The precedent has been set. An individual can and will be charged for murder with the act of distributing and selling deadly products containing sentinel and Placer County," Chavez said, according to KCRA. 
Cabacungan will remain at the Placer County Jail for the next few days until he's taken to the California Department of Corrections. 
Fentanyl is a powerful and addictive synthetic opioid that is up to 50 times stronger than heroin. 
The state Department of Justice said two milligrams of fentanyl can result in overdose and potentially death.
According to 1pillcankill.placer.com, fentanyl is now the No. 1 cause of death among 18- to 45-year olds in the United States. 
In 2020, 24 Placer County residents died from fentanyl poisoning and nearly half of them were under 25 years of age. That's a 700% increase from 2019.
While Cabacungan's murder conviction is the first one related to fentanyl in California, several others have been charged throughout the state including at least four cases in Santa Clara County.