2 Arizona children found dead in car seats laid to rest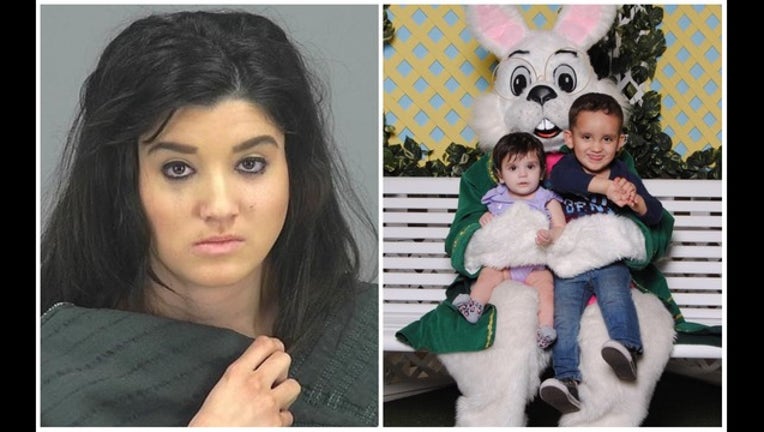 article
SUPERIOR, Ariz. (AP) - Two Arizona children who died together after being left strapped in car seats in a vehicle for hours are now buried together.
The bodies of 2-year-old Lorenzo Velasquez and 9-month-old Brooklyn Velasquez were laid beside each other in a pearly white coffin at their funeral Saturday in the town of Superior, a hardscrabble mining town of about 2,900 people some 60 miles (97 kilometers) east of Phoenix.
"They spent their last moments together and now they shall rest in peace together for eternity," said Vincent Velasquez, the children's uncle who delivered the eulogy before a large crowd of mourners inside St. Francis of Assisi Catholic Church.
Brittany Velasquez, the children's 20-year-old mother, has been indicted on two counts of second-degree murder and two counts of child abuse.
Authorities say she was the last person to see her children alive when she left them in a car outside a family home the morning of March 26 and went to work.
The children were dead when Velasquez returned to the car nearly 14 hours later. They were still in their car seats and wearing the same clothes they had on in the morning.
Police said Velasquez has blamed the children's deaths on someone she said was supposed to be watching them.
The Pinal County Medical Examiner's Office told the Casa Grande Dispatch that it can't officially say how the children died until the autopsy report is completed in the next few months.
Velasquez remains jailed in Pinal County on a $2 million bond with her next court appearance scheduled for April 13. It's unclear if a public defender has been assigned to represent her yet.
Superior Interim Police Chief Christian Ensley previously said that members of his department had called Child Protective Services in early January because of concerns about the two children. The state agency said it had received two calls about the children, including the one in January, but never found evidence of child neglect or abuse.
___
Information from: Casa Grande Dispatch.