2 mountain lions spotted on Saturday in San Carlos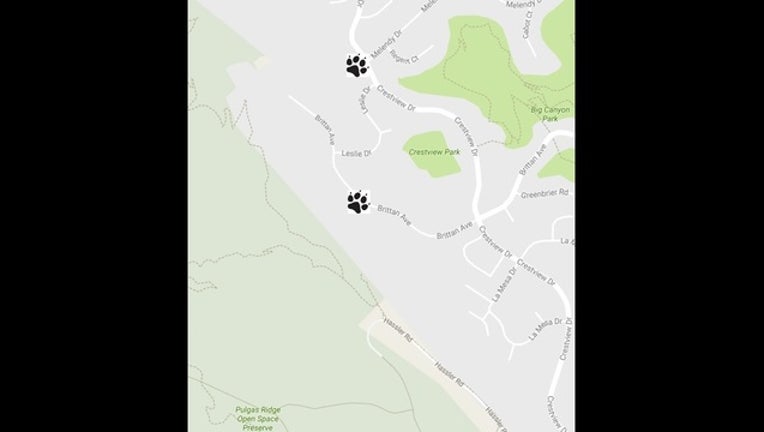 article
SAN CARLOS, Calif. (BCN) - Two mountain lion sightings on Saturday night in San Carlos were reported to the San Mateo County Sheriff's Office, sheriff's officials said today.
The first sighting was at about 9:40 p.m. when the driver of a vehicle said she saw a mountain lion cross in front of her.
Sheriff's officials said that the cat crossed from east to west on Crestview Drive just north of Melendy Drive.
A second sighting occurred about two hours later in the 3300 block of Brittan Avenue where a resident said he saw a mountain lion standing on a hillside northeast of his carport.
Sheriff's officials said in each sighting the cat left the area on its own.
The cat went northwest into the Pulgas Ridge Open Space Preserve following the second sighting.
Anyone who sees a mountain lion should avoid approaching it, especially if it's feeding or with its offspring.
Most mountain lions will avoid confronting a person. Anyone who encounters a mountain lion should not run, but face the cat, make noise and try to look bigger by waving their arms and throw rocks or other objects.