2 Oakland police officers resign amid sexual misconduct investigation, city says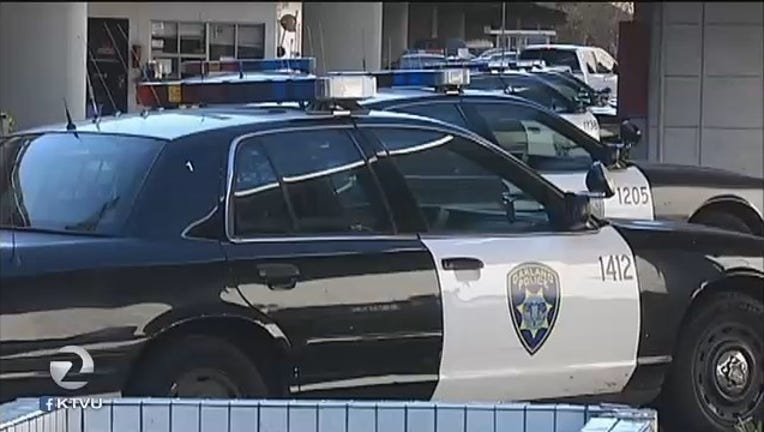 article
OAKLAND (KTVU) -- Two Oakland police officers have resigned amid a widening probe into sexual misconduct at the Oakland Police Department, officials said Wednesday.
At least four police officers have been placed on paid administrative leave in the past month while the department investigates allegations that they were involved in sexual misconduct with a woman who may have been underage during the alleged encounters.
In a written statement released today, the city said: "The Oakland Police Department can confirm that two of the four officers who were placed on administrative leave as part of our ongoing investigation into a recent misconduct case have resigned. The Internal Affairs Division will continue to investigate all of the misconduct allegations."
Officials have declined to release the identities of the officers.
Oakland Mayor Libby Schaaf and police Chief Sean Whent spoke to reporters about the incident at City Hall last week. The allegations surfaced after police investigated the suicide by Officer Brendan O'Brien last Sept. 25, city officials said.
Whent said police also investigated the apparent suicide of O'Brien's wife, Irma Huerta-Lopez, at the couple's apartment in the 8000 block of Greenridge Drive in the Oakland hills on June 16, 2014, to see if it  could have been a homicide but senior investigators determined that it was a suicide.
The mayor said last week that the sexual misconduct allegations as well as several other incidents in which Oakland cops have allegedly engaged in misconduct off the job are "very disturbing" and could hurt the city's effort to build trust with the public and complete the reforms it has been making to comply with the 2003 settlement of a major misconduct lawsuit.
City officials have said that the Alameda County District Attorney's Office had agreed to conduct parallel and independent investigations of the sexual misconduct allegations as well as of the apparent suicides of  O'Brien and Huerta-Lopez.
RELATED CONTENT