2 small earthquakes a minute apart jolt Santa Cruz County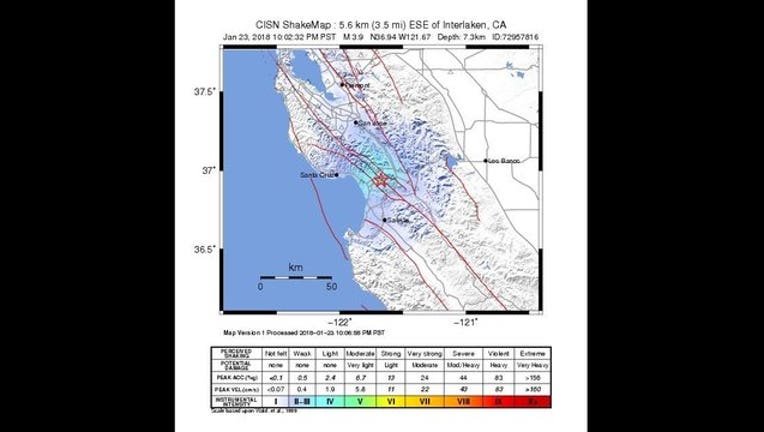 article
SANTA CRUZ COUNTY, Calif. (KTVU) - U.S. Geological Survey reported two earthquakes just one minute apart Tuesday night.
The first struck at 10:02 p.m. measured at a magnitude of 3.6 (downgraded from 3.9) and was 3.7 miles east south east of Interlaken in Santa Cruz County. The second, at 10:03 p.m. measured 2.7 and was just 3 miles east of the same area. 
On social media, many chimed in to say they could feel a quick shake or "jolt" in the San Francisco Bay Area in places like Gilroy, SF's Sunset District, Berkeley, San Jose, Redwood City and SF's Glen Park. 
There were no reports of any damage.