2 Spanish racers die following crash at Laguna Seca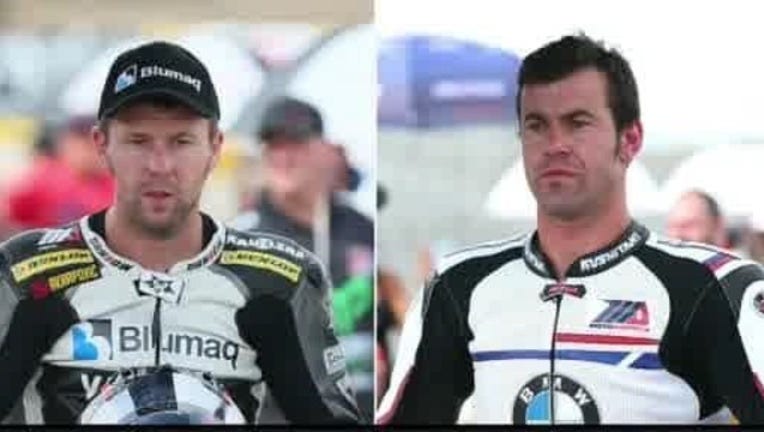 article
SALINAS, Calif. (KTVU & Wires) - Two men died Sunday during a race at the Mazda Raceway Laguna Seca in Salinas, according to the Monterey County Sheriff's Office.
A chain reaction, multi-bike collision during the first lap of the second MotoAmerica Superbike and Superstock 1000 race left the two men badly injured, according to a statement posted on MotoAmerica's website, the company which organized the event.
Emergency crews transported Bernat Martinez, 35, of Alberic, Spain to Community Hospital of the Monterey Peninsula, where he died from his injuries, MotoAmerica said.
Daniel Rivas Fernandez, 27, of Moana, Spain was taken to Natividad Medical Center, where he also died from his injuries, according to MotoAmerica.
"We are deeply saddened to learn the news of the passing of Bernat Martinez and Daniel Rivas," CEO and general manager of the Maza Raceway Laguna Seca Gill Campbell said in the statement.
"Our prayers and hearts go out to their families and teams," Campbell said.