2 women arrested on suspicion of cosmetics theft from Walgreens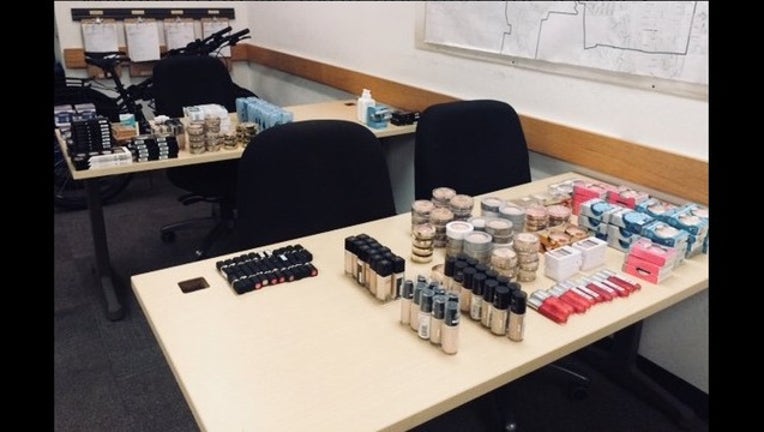 article
CUPERTINO, Calif. (BCN) - Two women were arrested on Tuesday night for stealing from a Walgreens store in Cupertino, according to the Santa Clara County Sheriff's Office.
Menlo Park resident Cambria Romes and Antioch resident Shanel White, both 21, were seen by sheriff's deputies walking out of the store with large amounts of cosmetics products.
Deputies found the amount of makeup they were leaving with suspicious and engaged the women in conversation, sheriff's Sgt. Richard Glennon said.
Glennon said that after initiating dialogue, the deputies came to the conclusion that neither Romes nor White had paid for the items and arrested them on suspicion of grand theft and conspiracy.
A larger amount of cosmetics was found within their vehicle when deputies did a search, Glennon said.
The sheriff's office posted a photo on Twitter of the makeup lined up and it included liquid foundation, makeup powders, lip-gloss, lipsticks and more.
The estimated value of all of the recovered items was about $8,000.