2 women seriously injured in separate San Francisco accidents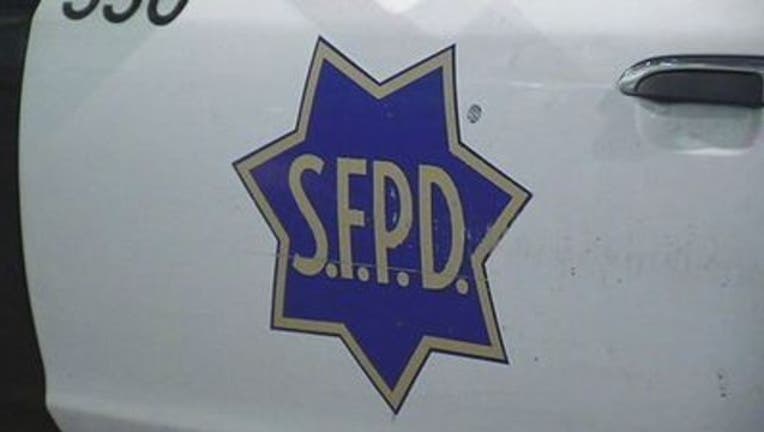 article
SAN FRANCISCO (KTVU and wires) -- A woman who was struck by a car late Wednesday night in San Francisco's Sunset District and a woman who apparently fell to the ground while riding on the hood of a car in downtown San Francisco early Thursday morning both suffered serious injuries, a police spokesman said.
The first collision occurred at about 10:05 p.m. Wednesday near the intersection of 43rd Avenue and Lincoln Way, near Golden Gate Park, San Francisco police spokesman Officer Albie Esparza said.
The driver of a sedan traveling west on Lincoln Way struck a 19-year-old woman and continued driving, but then returned to the scene and cooperated with the investigation, Esparza said.
The victim suffered a head injury and a fractured femur. She was transported to San Francisco General Hospital via ambulance with life-threatening injuries, Esparza said.
Esparza said it appears the pedestrian was in the middle of the roadway, outside a crosswalk, when she was struck.
The driver has not been arrested and the cause of the collision remains under investigation.
The second pedestrian injury occurred at about 2 a.m. today near the intersection of Taylor and Bush streets.
Esparza said a 22-year-old woman was apparently riding on the hood of a car when she either fell off and was hit by the car or fell off and hit her head on the pavement.
He said other girls were also riding atop the car, but were not injured.
The victim was transported to San Francisco General Hospital with life-threatening head injuries, Esparza said.
The driver of the vehicle apparently let the other women off of the car and the passengers out of the vehicle before fleeing north on Taylor Street, Esparza said.
The car appeared to be a silver two-door sedan, possibly an early 2000s Mustang, Esparza said.
Police have not yet identified the driver of the car but Esparza said the women at the scene, all in their early 20s, appear to know the occupant of the vehicle.
Esaparza said the individuals at the scene were "extremely uncooperative" and "belligerent."