20 tons of sand donated to refill vandalized sandbox at Mission Dolores Park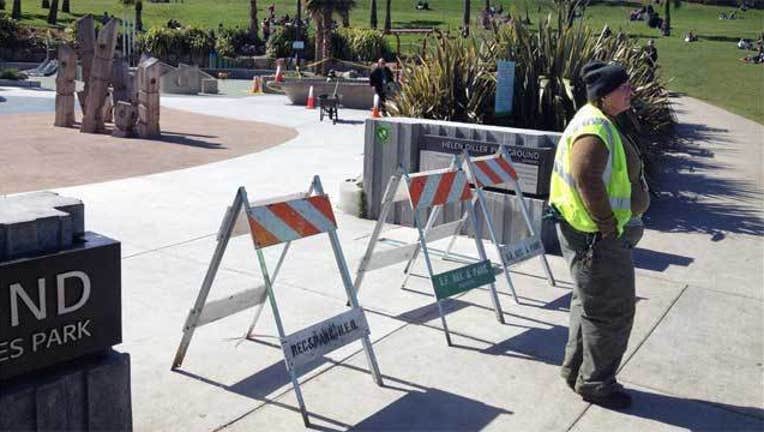 article
SAN FRANCISCO (BCN) - Cemex, an international building materials supplier, has donated 20 tons of sand to refill the sandbox at Mission Dolores Park in San Francisco, city Recreation and Parks Department officials announced Monday afternoon.
Rec and Parks crews had to empty the sandbox in the Helen Diller Playground after vandals smashed beer bottles against its concrete walls on Feb. 19.
Park officials said the shards couldn't simply be sifted out, and the sand had to be replaced, for the sandbox to be safe to play in.
Sara Engdahl, a spokeswoman for Cemex USA, said in a prepared statement that it was "a real pleasure" to help reopen the playground.
Cemex was founded in Mexico in 1906, according to the company's website.