3-alarm San Jose blaze destroys sizable portion of abandoned San Jose strip mall
SAN JOSE, Calif. - The San Jose Fire Department have a 3-alarm fire at a vacant strip mall in the Willow Glen area under control.
The fire began around 1:15 p.m. on Wednesday and was out by around 4 p.m. One or two of the former businesses at the old mall on the 1400 block of S. Bascom Ave. burned, according to spokesperson. 
Bascom Ave. has since reopened in both directions after SJPD and SJFD urged the public to avoid the area between Stokes Ave. to Southwest Expy.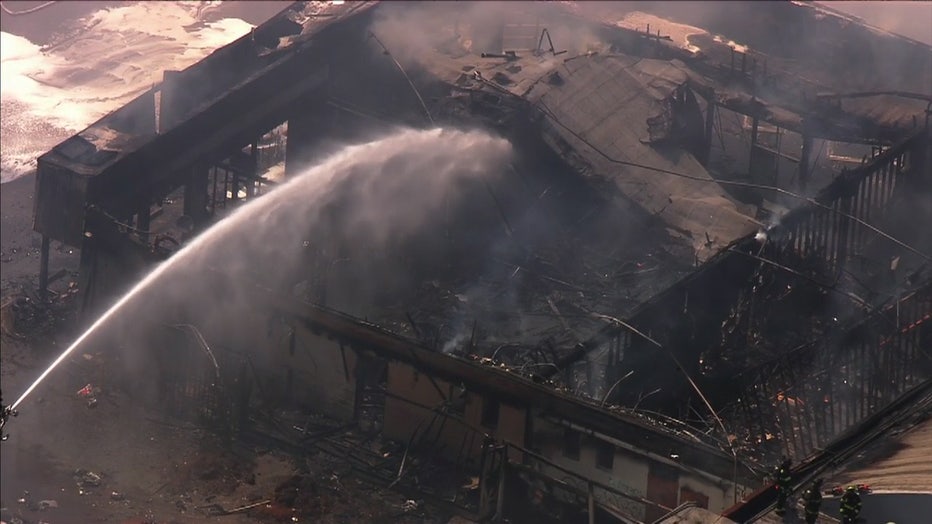 No one is believed to be injured as a result of the fire, according to the fire department.
Firefighters are investigating the cause of the blaze. Crews will remain on hand to check for hot spots.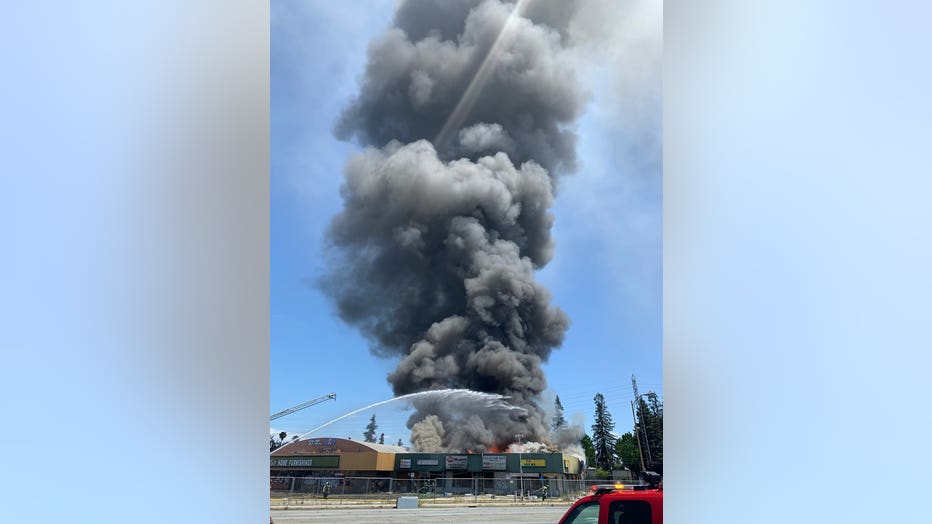 Photo: San Jose Fire Dept.
The location is near the VTA Bascom light rail station and about a half-mile east of Highway 17.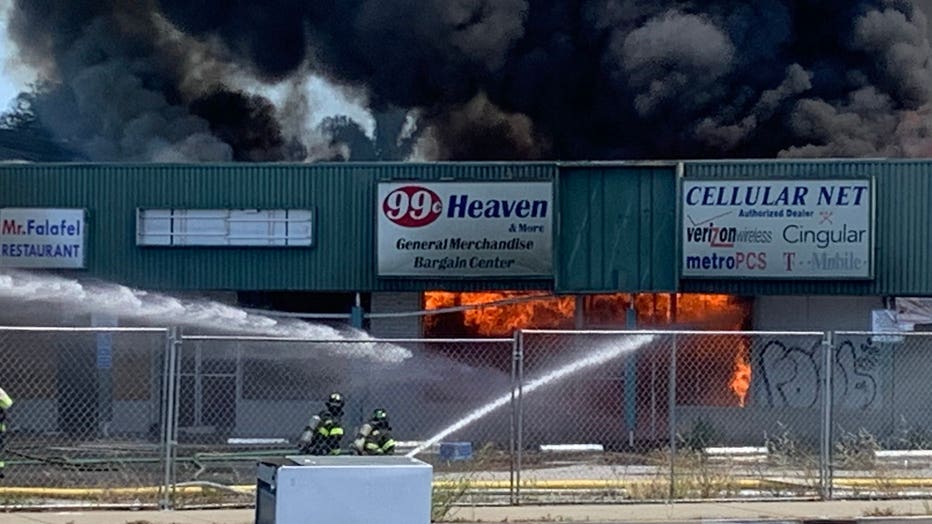 Photo: San Jose Fire Dept.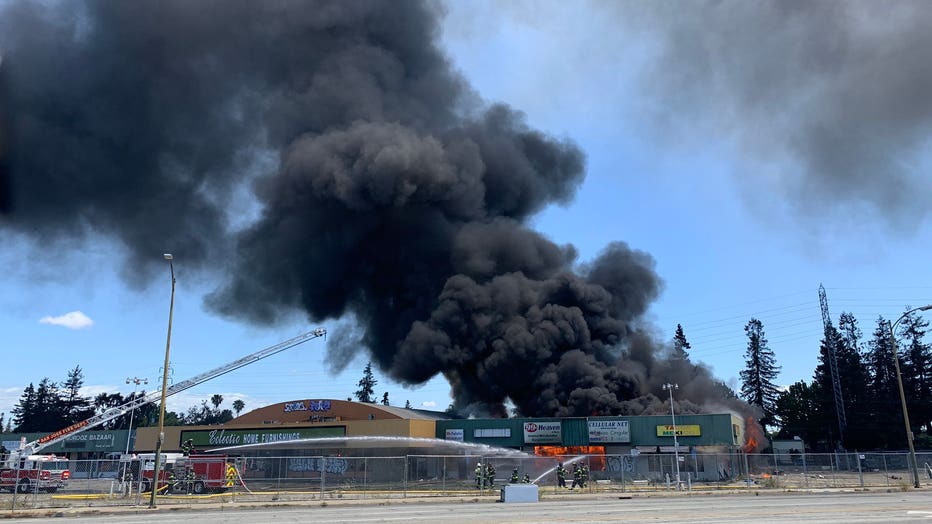 Photo: San Jose Fire Dept.