3 guilty of disruptions at attorney general confirmation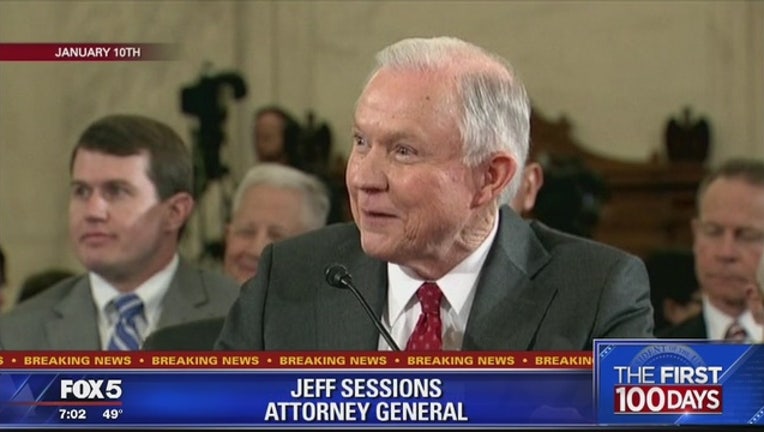 article
WASHINGTON (AP) -- A Washington jury has convicted three people of being disruptive at U.S. Attorney General Jeff Sessions' confirmation hearing.

A jury returned the verdicts Wednesday in Superior Court of the District of Columbia.

Each demonstrator was convicted of two charges related to the Jan. 10 hearing. One of them, Desiree Ali-Fairooz of Bluemont, Virginia, was convicted of disruptive conduct and demonstrating on U.S. Capitol grounds.

Ali-Fairooz laughed when a senator said Sessions had a record of "treating all Americans equally under the law." The New York Times reported that in a filing, prosecutors said she "let out a loud burst of laughter, followed by a second louder burst." When police tried to escort Ali-Fairooz from the room, she "grew loud and more disruptive, eventually halting the confirmation hearing," prosecutors said.