3 injured when motorcycle collides with pedestrians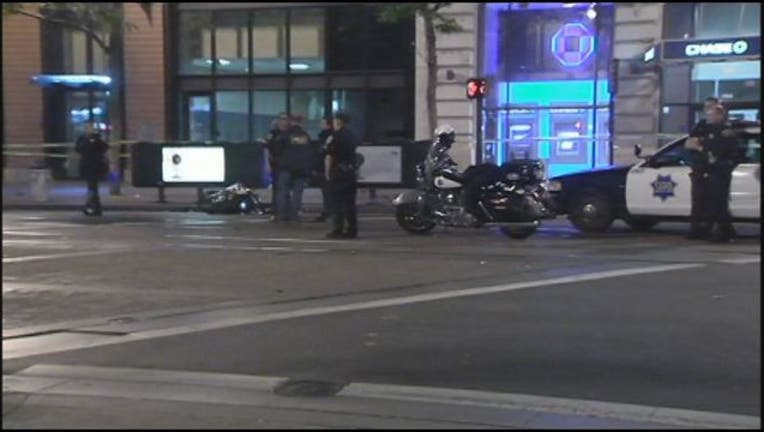 article
SAN FRANCISCO (KTVU) - Police are continuing to investigate why a motorcycle collided into several people Wednesday night on Market Street in San Francisco.
Officers responded at 9:10 p.m. to the intersection of Market and Third streets on a report of a collision involving a motorcycle and several pedestrians.
Police said the initial investigation revealed the motorcyclist struck one pedestrian on the sidewalk and another in the crosswalk area.
All three people involved in the collision were transported to the hospital.
One of the pedestrians suffered injuries that were life threatening and was in surgery early Thursday morning, and the other pedestrian suffered lacerations to the head but is expected to survive, police said.
The condition of the motorcyclist wasn't immediately available.
Investigators with the San Francisco Police Department's Traffic Collision Investigations Unit will be handling the case to determine the cause of the collision, police said.
Anyone with information about the collision is asked to contact the SFPD Anonymous Tip Line at (415) 575-4444.