3 students hit by cars in front of Antioch High School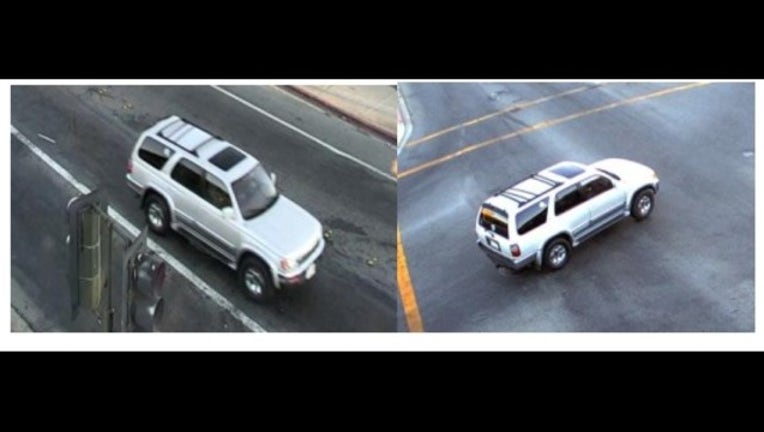 ANTIOCH, Calif. (KTVU) - Three students were hit in two separate collisions about an hour apart in front of Antioch High School this morning, but none were seriously injured, according to police.
The first collision was a hit-and-run at about 7:10 a.m., when a student was crossing West 18th Street in front of the school and was hit by a Toyota 4Runner, according to Antioch police.
The girl was taken to a hospital with minor injuries and was later released, police Sgt. Rick Smith said.
The Toyota failed to stop and continued on West 18th Street. 
Police have released surveillance photos of the vehicle and its California license plate, 4YGW385. A detailed description of the driver has not been released.
In the second collision, two students were crossing West 18th at 8:06 a.m. when a vehicle headed east hit them.
Both students were taken to hospitals with minor injuries and were later released.
The driver in the second collision cooperated with police. Speed was not a factor in the collision, and neither was alcohol or drugs, Smith said.
Police did not say if the pedestrians were in a crosswalk at the time of the two collisions.
Anyone with information about either case can call Antioch police at (925) 778-2441. Tips may be texted to 274637 (CRIMES) using the keyword ANTIOCH.