4 rescued after car broke through fence on cliff near Sutro Baths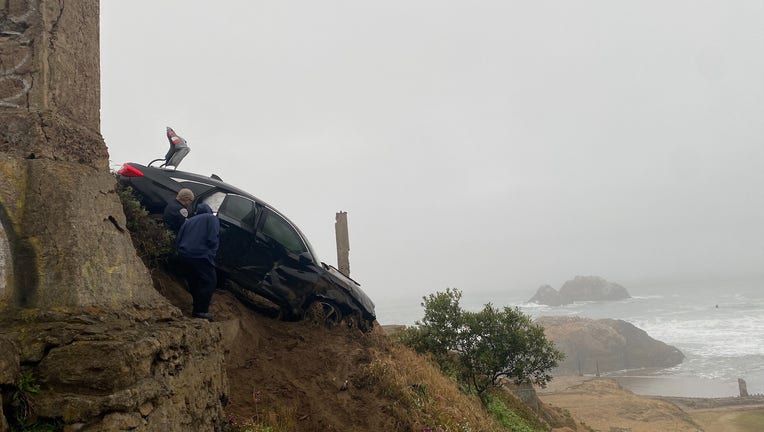 article
SAN FRANCISCO - San Francisco firefighters on Friday morning helped rescue four people from a car that broke through a fence and veered 40 yards down a cliff near the Sutro Baths.
Lt. Jonathan Baxter said crews will need to pull the car out of the sand after the driver created a hole in the fence just before 3 a.m.
Baxter said that two of the people in the car were taken to the hospital in critical condition and two were stable. All injuries are considered non-lifethreatening. 
Inside the car were a 23-year-old man, a 22-year-old woman, a 19-year-old woman and a 17-year-old girl.
Pictures taken by the fire department show the car, nose down the cliff, overlooking the Pacific Ocean.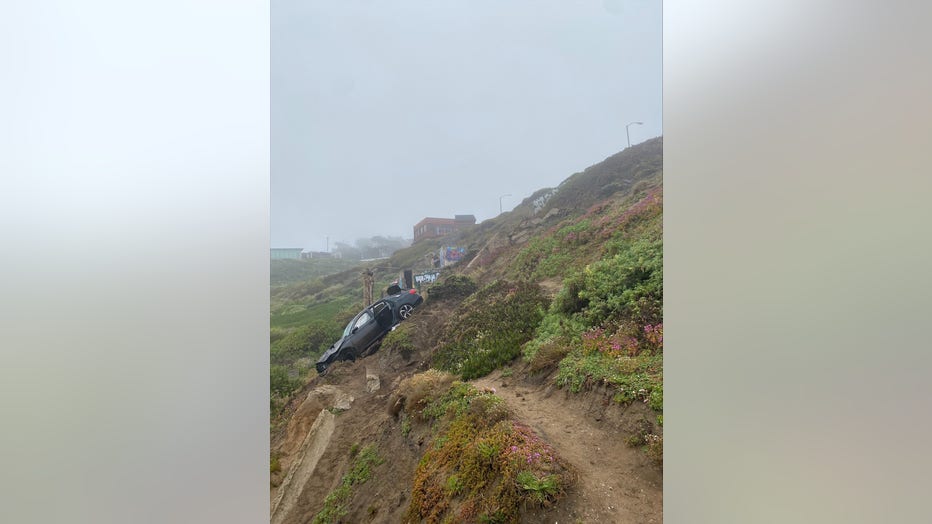 A car veered down a cliff at the Sutro Baths. May 6, 2022. Courtesy: SFFD