40 homes destroyed in California fire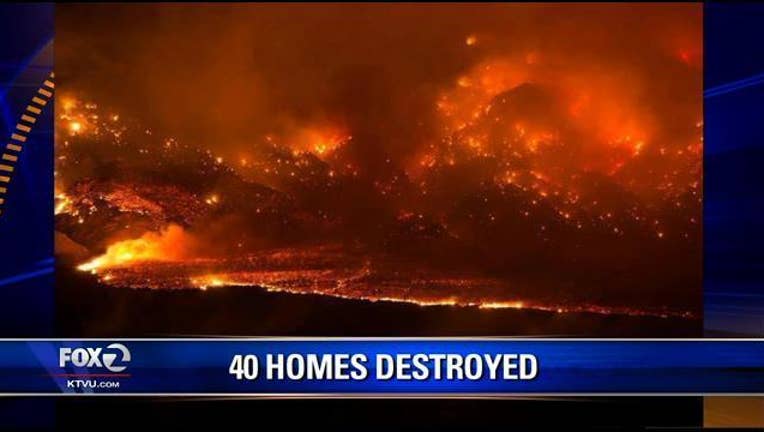 article
SWALL MEADOWS, Calif. (AP) -- Fire officials in California say 40 homes have been destroyed in a wind-driven wildfire that has charred more than 10 square miles of land near the Nevada state line.
Cal Fire Capt. Liz Brown said Saturday that the blaze near two small Northern California towns on the border of Inyo and Mono counties is 30 percent contained.
Brown says flames fanned by sustained winds of up to 75 mph whipped through wooded areas near Town of Paradise and Swall Meadows on Friday night. She says 40 residences and several outbuildings were destroyed.
A firefighter was treated for smoke inhalation.
Dying winds and rain helped crews stop the growth of the fire.
A few dozen people remained under evacuation orders Saturday afternoon.
The cause of the fire is under investigation.