49ers legend Steve Young coaches daughters' flag football team
MENLO PARK, Calif. - About 34 years ago, Steve Young stepped onto a sideline as a member of the San Francisco 49ers for the first time. 
On Wednesday, the legendary quarterback returned to the sideline, without a helmet or pads, and with a new title. 
Young is the newest assistant coach for Menlo Park girl's flag football team.
Young's two daughters, Summer, a senior, and Laila, a freshman, play on the private school team.
None of the three ever imagined they would share a sideline.
"He is so supportive the kindest human being ever and I think that translates to the field," Summer said. "Usually kids dont want their parents on the field or coaching because they're tough, and he is tough on me, but he's encouraging and wants the best for us."
On Wednesday, Menlo School played their first ever scrimmage, in what marks the first ever season of CIF sponsored girl's football in California.
Young's encouragement was on full display.  
The three-time Superbowl champion said the young women were way ahead of him when he was starting out.
"We were explaining to the girls that you can do a snap counts on one and two, hut hut, and get the defense to jump, you know," Young said. "And they're like, 'Oh my gosh, that's so much fun.' No one flinched. They'd go on four. No one flinched. It took me 15 years to go on two. They got it in 15 seconds. Which is, I don't know, pretty cool. 
This is the first time Young has coached a sport either of his girls have played. 
Both competed in gymnastics and Young admitted that his football skills didn't translate. 
Though, Young said that he may have been able to help Laila, who is also a competitive dancer.
"I have the moves, I just don't have the expertise," Young said laughingly. 
Neither of Young's daughters play quarterback, instead both chose to be receivers. Something Young say better suits their speed. 
The sisters admit they will be talking lots of trash on the field. But Laila said she happily let Summer wear Young's famed No. 8.
The season will run through November.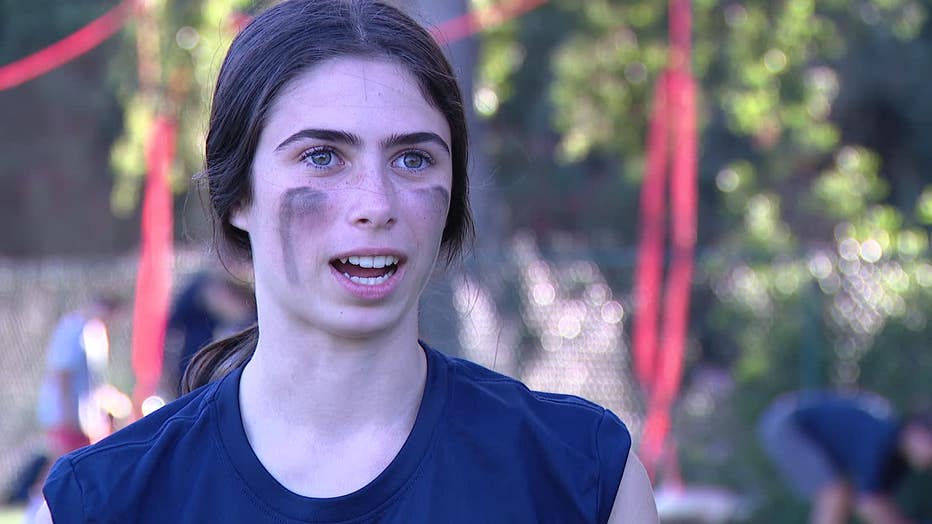 Steve Young's daughter, Laila, never thought she'd be playing flag football. Sept. 6, 2023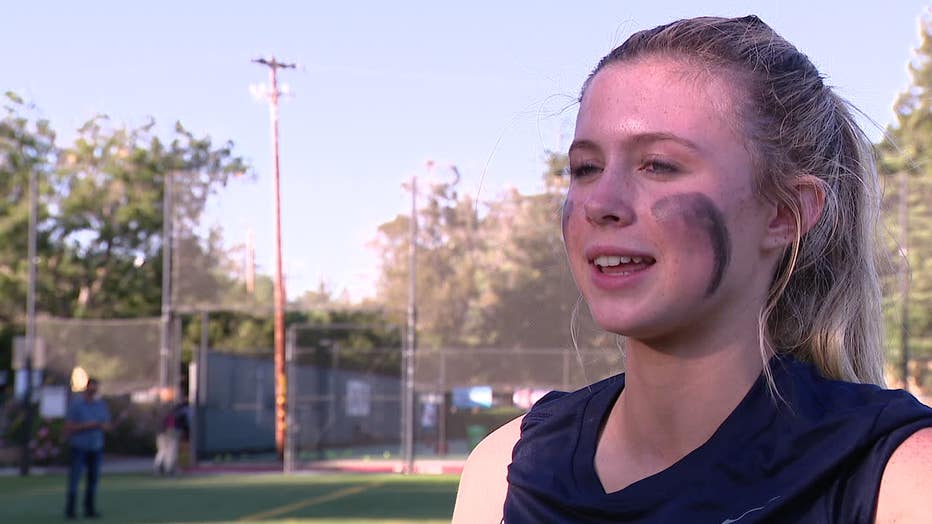 49ers' legend Steve Young's daughter, Summer, plays flag football for Menlo School. Sept. 6, 2023