5 guns, $4k in cash and multiple drugs seized in arrest of 3 teens in East Palo Alto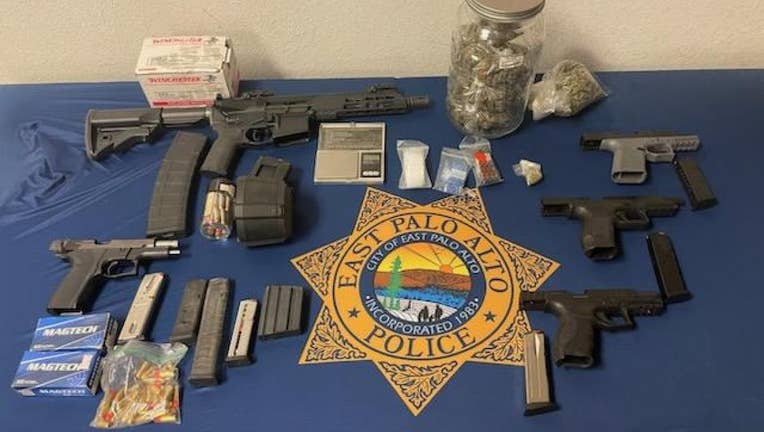 article
EAST PALO ALTO, Calif. - Five firearms including an AR-15 rifle with a 60-round magazine, drugs packaged for sale, and $4,000 in cash were seized in the arrest of three teens following a shooting, East Palo Alto police said Friday.
The teens, two age 15 and one 16, were arrested on Thursday when their residences were searched, police said.
Images of the three were captured on surveillance video in connection with a shooting on October 13 in the 2300 block of Cooley Avenue, police said. No one was injured in the shooting.
The drugs included more than 22 ounces of cocaine, MDMA pills, and marijuana, police said.
Anyone who has relevant information is asked to contact the East Palo Alto Police Department by anonymous text to epa@tipnow.org or (650) 409-6792. An anonymous voicemail may be left at (650) 409-6792.