5 hurt after crash involving plane and bus at LAX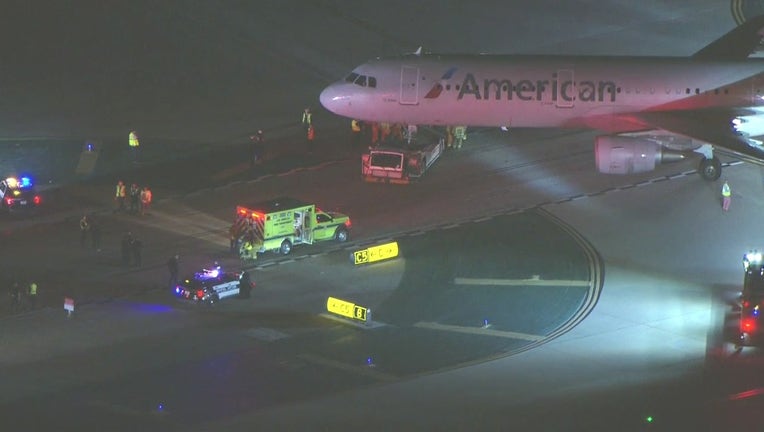 article
LOS ANGELES - A crash involving a shuttle bus and an American Airlines airplane at LAX left several people hurt late Friday night.
The Los Angeles Fire Department responded to a call at LAX around 10 p.m. Firefighters say the crash – which happened at a slow rate of speed – left at least five people hurt, four needing to be taken to the hospital.
According to LAX, a jet was in the middle of getting towed from a gate to a parking area when it hit the shuttle bus. Among the five people hurt – the tug driver is listed in moderate condition, the bus driver and two passengers are believed to be in fair condition. An LAX worker was the fifth person hurt, but did not need to be taken to the hospital, LAFD said.
LAX said despite the crash, operations remain normal for travelers going in and out of the airport.
The cause of the crash remains under investigation.