6 juveniles charged, DA won't charge Napa H.S. coach in alleged hazing incidents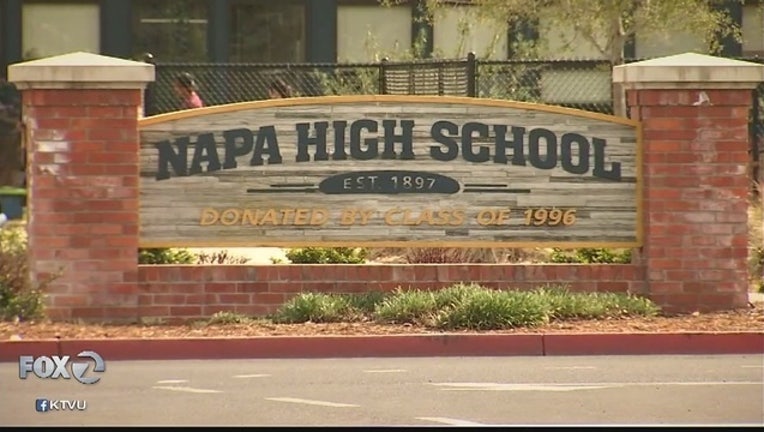 article
NAPA (BCN)-- Six juveniles were charged today for alleged criminal actions, but no charges were filed against a coach, in connection with alleged football team hazing incidents at Napa High School in the 2015-16 school year, the district attorney said.
Napa County District Attorney Allison Haley said charges would not be filed against Napa High School football coach Gerald Harris in connection with the alleged incidents. Haley said six juveniles were charged in Napa
County Juvenile Court today, and 11 remaining cases are under investigation.
The Napa Police Department asked the District Attorney's Office on Feb. 6 to review a possible misdemeanor charge against Harris for failing as a mandated reporter to report a possible child abuse, Haley said.
At the same time, several juvenile petitions also were referred to the District Attorney's Office for filing of charges arising out of alleged hazing incidents at Napa High School in 2015-2016, Haley said. Napa police
submitted their report on the alleged incidents to the District Attorney's Office March 9.
"After a thorough review of the evidence, our office has made a determination that we cannot charge Coach Gerald Harris with any crime," Haley said in a statement.
"In our professional judgment, the alleged violation cannot be proven beyond a reasonable doubt in a court of law at this time and we are therefore ethically prohibited from filing any criminal charges," Haley said.
Seventeen juveniles were referred to the District Attorney's Office for prosecution, Haley said. Criminal charges against six juveniles were filed in Napa County Juvenile Court today, and the remaining 11 cases are still under investigation, Haley said.
Releasing further information about the juvenile proceedings is prohibited by court rules, Haley said.
Napa High School and the Napa Valley Unified School District also investigated the alleged hazing incidents, Haley said. However, Haley said their actions had no bearing on her decision-making and are a "separate and
distinct process."
Hazing incidents allegedly took place in 2015-2016 and 2016-2017 in the weeks leading up to the "Big Game" between the Napa High School Indians and Vintage High School Crushers, Napa police said in a March update issued by the department.
According to police, the department was notified on Nov. 19, 2016 of an alleged on-campus assault. The victim was a member of the football team and there was a possibility of additional victims, police said.
Police began an investigation and determined that the assault was related to hazing incidents that allegedly occurred during the 2015-16 and 2016-17 school years, according to the police update.
The scandal has shaken the school and the community.