6 officers involved in fatal shooting of armed man Vallejo Taco Bell named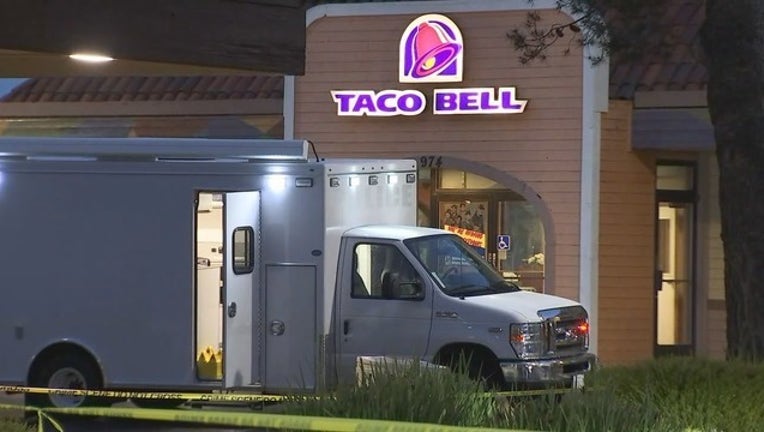 article
VALLEJO, Calif. (KTVU) - Vallejo Police Department has released the names of the six officers involved in the fatal shooting of a 21-year-old man in the parking lot of a Taco Bell earlier this month. 
Police said the officers that fired their weapons on local rapper, Willie McCoy, are: Officer Ryan McMahon, Officer Collin Eaton, Officer Bryan Glick, Officer Jordon Patzer, Officer Anthony Romero-Cano and Officer Mark Thompson. 
McMahon is confirmed to have also shot and killed Ronnell Foster in February, 2018. 
Police said McCoy, known as Willie Bo, was asleep in a Mercedes in the fast-food restaurant's parking lot on February 9. McCoy was unresponsive, according to police and had a gun on his lap that he reached for when he woke up. 
"The officers told the driver to keep his hands visible, however the driver quickly reached for the handgun on his lap," police said in a statement. "In fear for their own safety, the officers discharged their weapons at the driver."
A loaded handgun with an extended magazine that had been reported stolen was recovered from the Mercedes, police said. A coroner's report has not been released. 
Family members accuse the police of racial profiling and said McCoy brought people together with his music.