6-year-old girl reunited with mother after kidnapping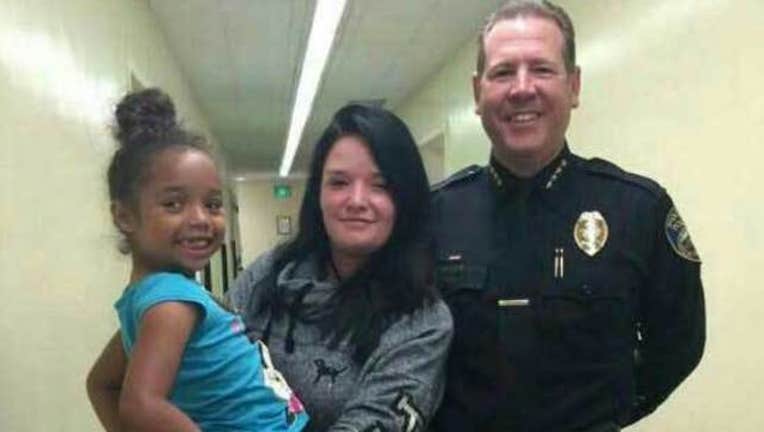 SAN JOSE, Calif. (KTVU) - A mother has been reunited with her 6-year-old daughter, who was taken from her San Jose-area home to Stockton, where two people were arrested on suspicion of kidnapping early Wednesday morning, authorities said.
An Amber Alert had been issued around 1:30 a.m. for 6-year-old Ava Bar-Illan, who was allegedly taken by 39-year-old Maurice Cheadle and 35-year-old Dawn Atkisson.
Cheadle is the ex-boyfriend of Ava's mother but is not the girl's biological father, according to Santa Clara County sheriff's spokesman Sgt. James Jensen.
He has been in Ava's life since she was 1 years old and his sister occasionally babysits the young girl, Jensen said.
After spending the weekend at Cheadle's sister's home, Cheadle picked up the girl and took her to Stockton, which made the mother upset because Cheadle didn't have a car to drive her daughter back to San Jose, Jensen said.
Atkisson drove Ava and him back to the mother's home in the area of Cleveland Avenue and Olive Street in unincorporated San Jose, where they arrived around 1:30 a.m., Jensen said.
Cheadle became upset when the mother received a call from her current boyfriend while he was inside the home and asked Ava to wait in the car with Atkisson, according to Jensen.
When the girl and Atkisson left, Cheadle allegedly pulled the mother's hair and then left the home, the sergeant said.
The mother followed him to the car, where they were involved in a confrontation, he said.
Cheadle and Atkisson allegedly drove away with Ava, but the mother was able to take down the vehicle's license plate number and alerted authorities, Jensen said.
Sheriff's deputies learned the vehicle was registered out of Stockton and alerted police there around 5 a.m. to look for the girl and the suspects, he said.
Stockton police were able to track down Atkisson inside the vehicle, a dark blue Chevrolet Cruze, in the 5500 block of Tree Swallow Court, and took her into custody, Stockton police Officer Joseph Silva said.
Officers found and surrounded the home Cheadle and Ava were in and ordered him to come out, Silva said.
Cheadle exited the home with the girl and surrendered peacefully, according to Silva.
The girl was found unharmed and has been reunited with her mother, Silva said.
Cheadle and Atkisson were arrested on suspicion of kidnapping and conspiracy, Jensen said.
Cheadle is also suspected of domestic violence, according to Jensen.
Both suspects are being transported from Stockton to Santa Clara County, where they will be booked into jail, Jensen said.